Whidbey Island

Just 30 miles north of Seattle (about 1.5 hours, depending on ferry times) lies Whidbey Island, a paradise of rugged beauty and home to many of the most gorgeous wedding venues that western Washington has to offer. This charming island is accessible by taking a ferry from Mukilteo, WA to Clinton, WA or by crossing a breathtakingly epic bridge on the north end at Deception Pass (this is a key fact in that it offers access to the island in case of ferry closures or delays). Whidbey Island is a perfect location for a wedding and one that wows both locals and out-of-towners alike.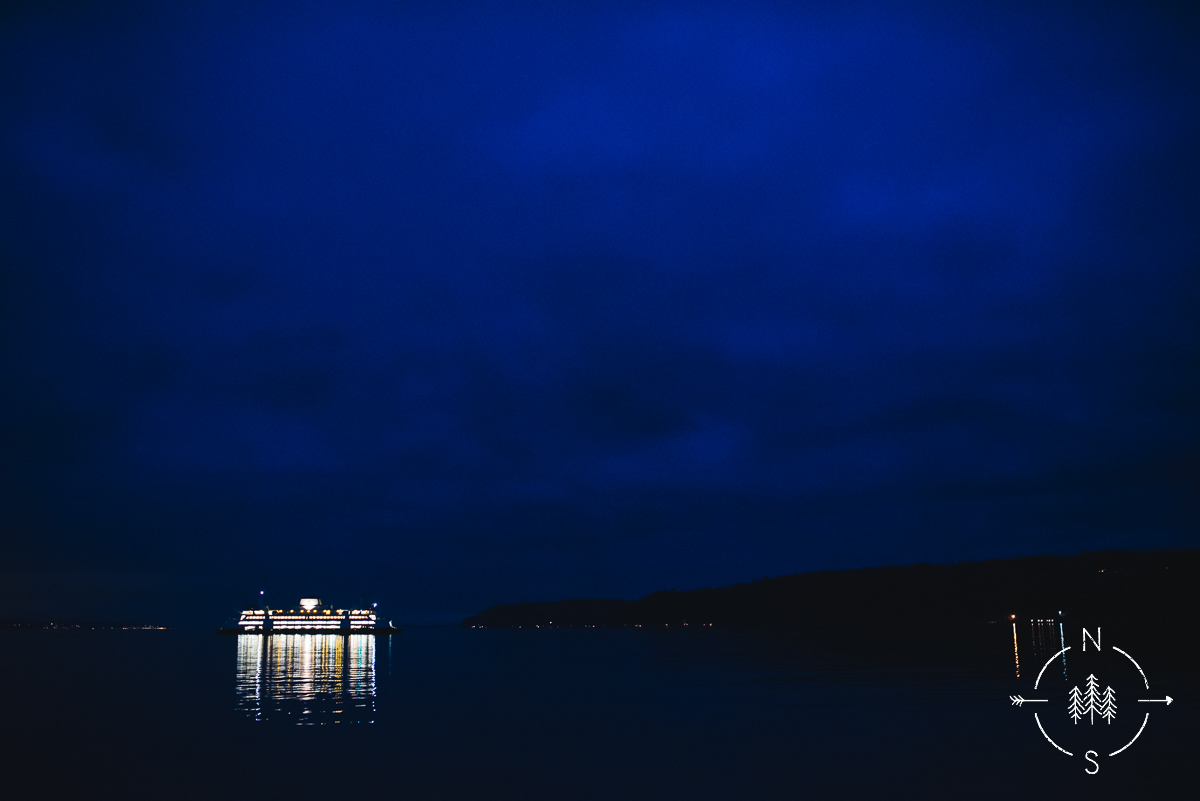 Many of our couples have been happily wed on Whidbey, the largest island in Island County. The island itself has a large number of amazing wedding venues. Most of the venues offer an excellent combination of having relaxed and charming areas for "getting ready", awesome ceremony sites in natural settings, and fun reception sites for dancing far into the night. Despite it being so close to Seattle, it can feel like you are exchanging vows in your own private corner of the Pacific Northwest. All the charm of an island destination wedding but the convenience of a local event.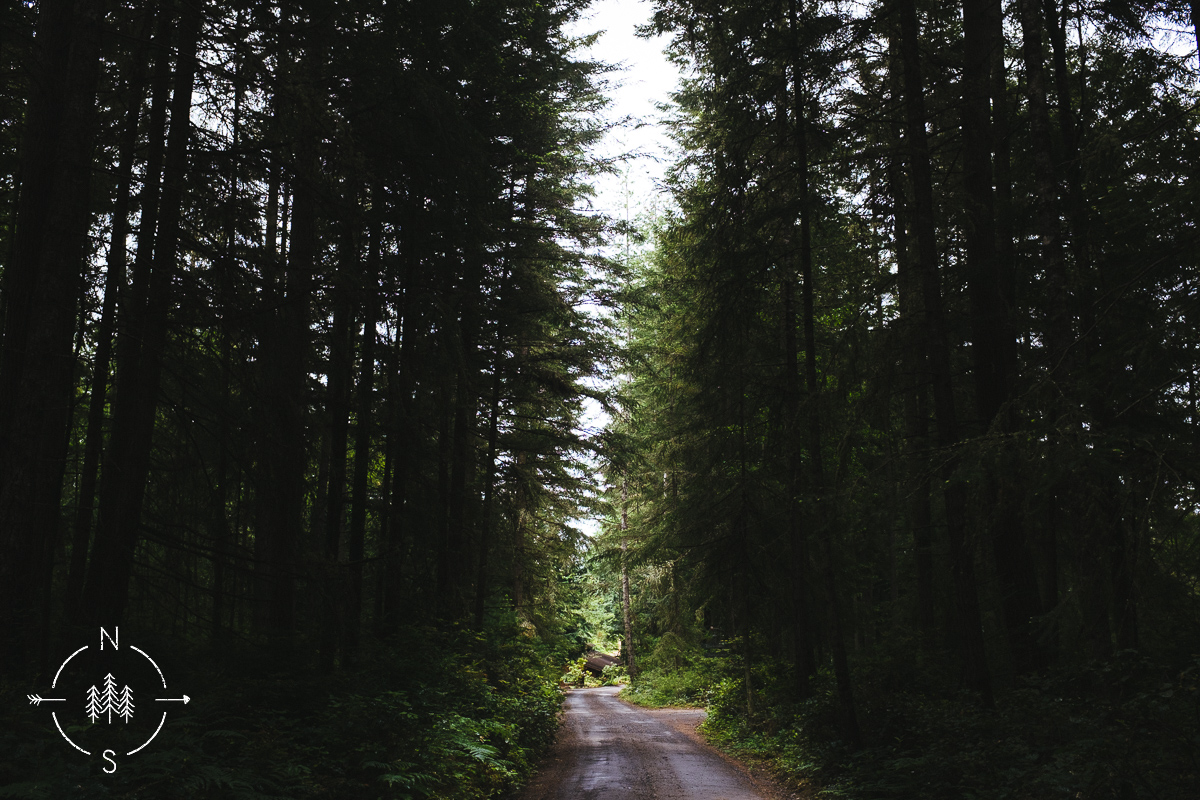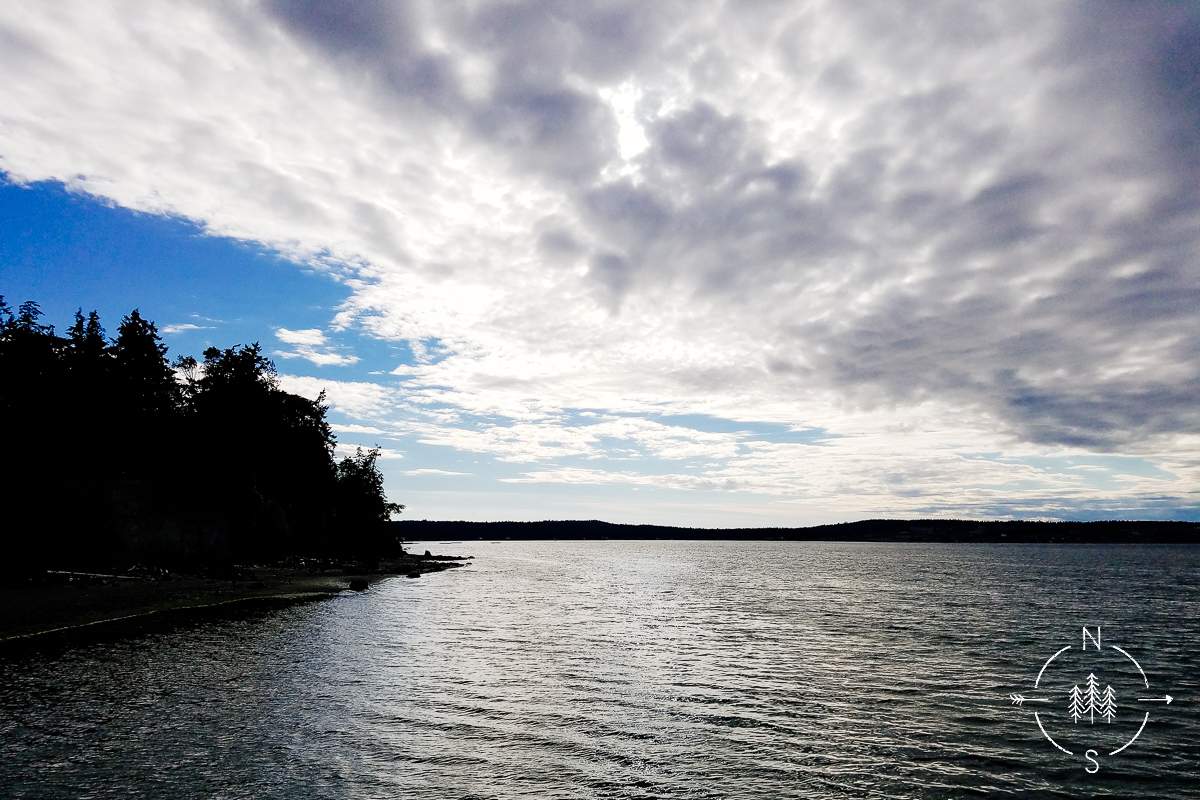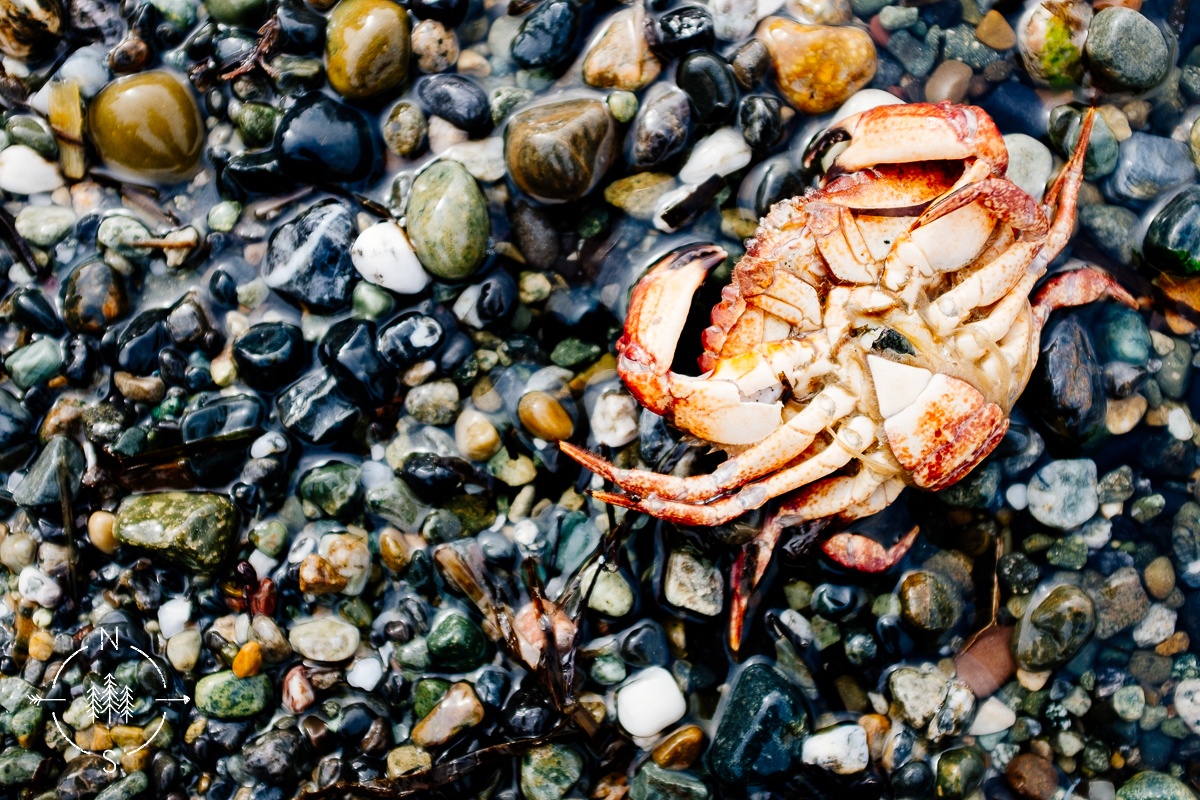 Wayfarer Farm
Langley, WA
One of the three amazing wedding venues operated by Whidbey Island Weddings, Wayfarer Farm offers an intimate setting (up to 100 guests) with vintage touches and one of the most picturesque dining areas that you'll find. Located in the southern part of the island, Wayfarer Farm is a pretty quick drive from the ferry station. With acreage that includes an orchard, barns, an Airstream trailer, and views of the Bayview Valley, there are plenty of great spots for wedding portraits right on site. However, if couples are seeking more photo locations, nearby Lone Lake or any of the beaches, would make lovely backdrops.
Highlights of the Venue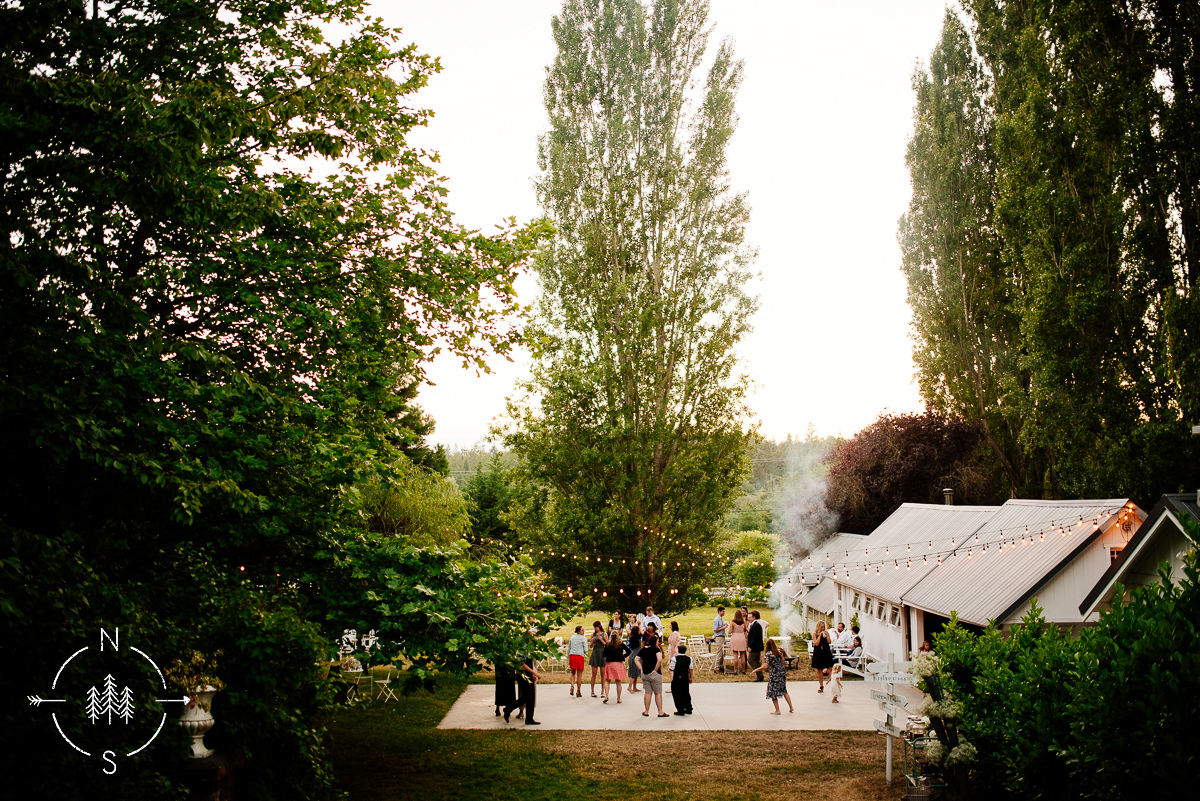 Wedding guests can party the night away on the dance floor, under beautiful string lights, surrounded by lush trees, and fueled by craft cocktails served out of the rustic barn.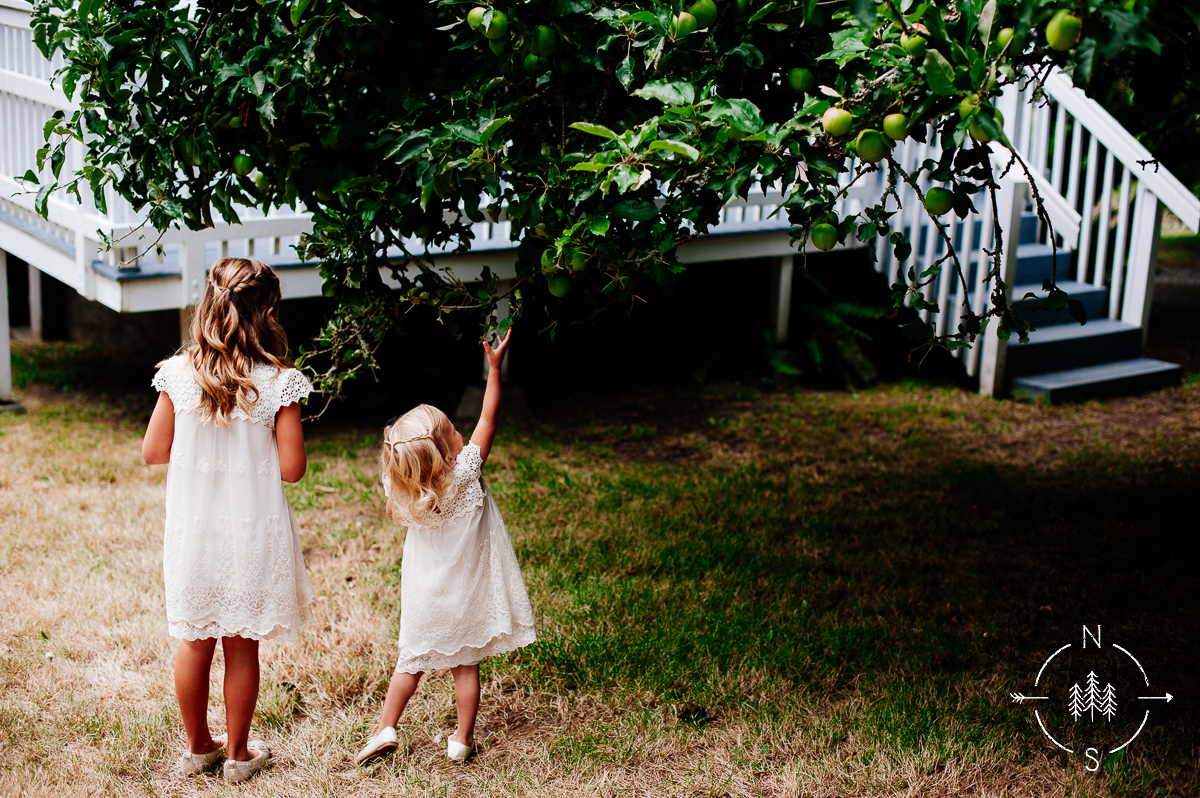 Wayfarer Farm is studded with fruit bearing trees. The orchards provide shade for guests, beautiful backdrops for photos, and even entertainment for curious children.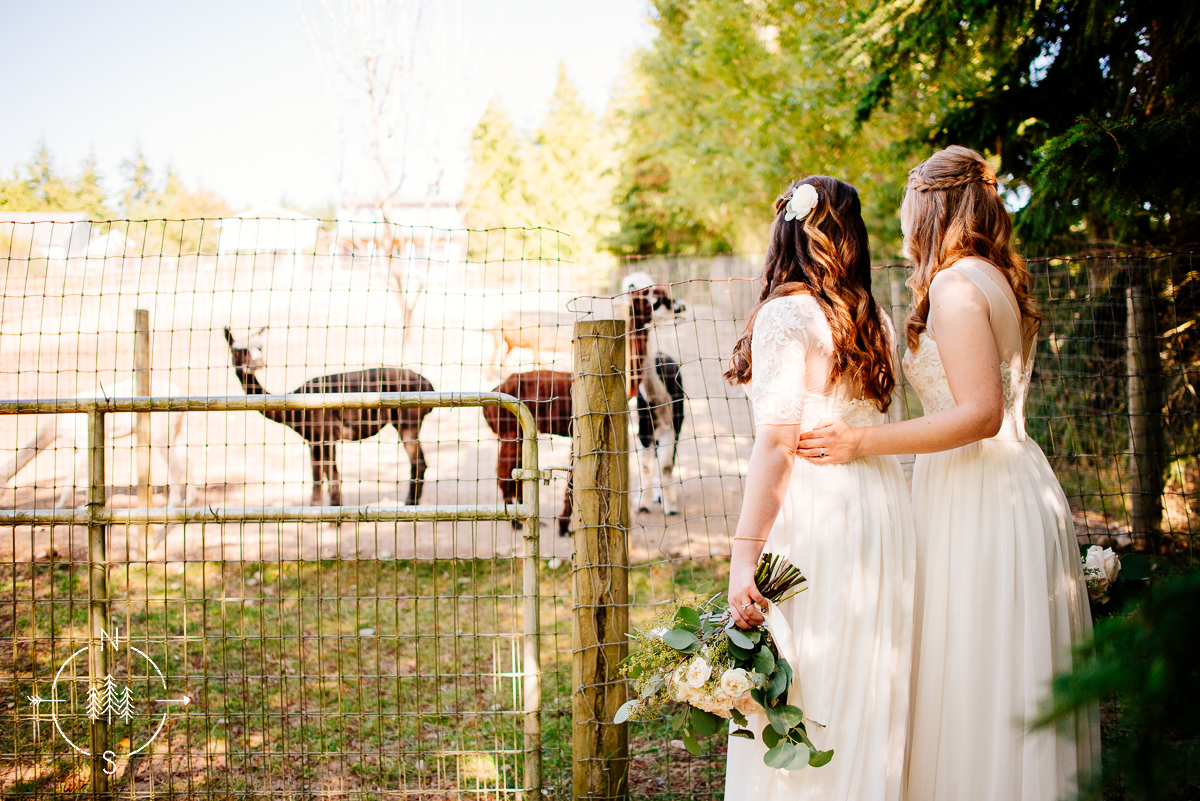 Wayfarer Farm is home to curious alpacas as well.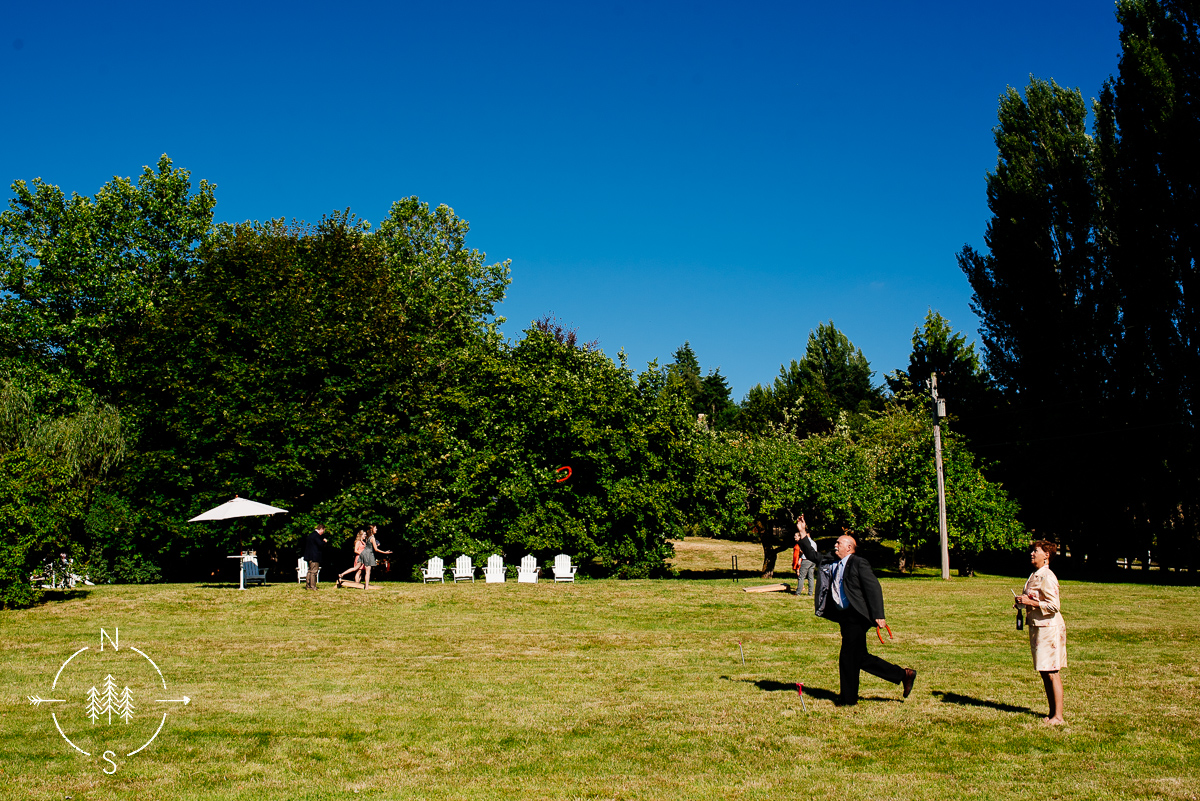 Your wedding guests will love all of the activities and entertainment available to them. Lawn games like ladder ball, horseshoes, and corn hole are perfect for cocktail hour.
Wayfarer Farm: Ceremony Locations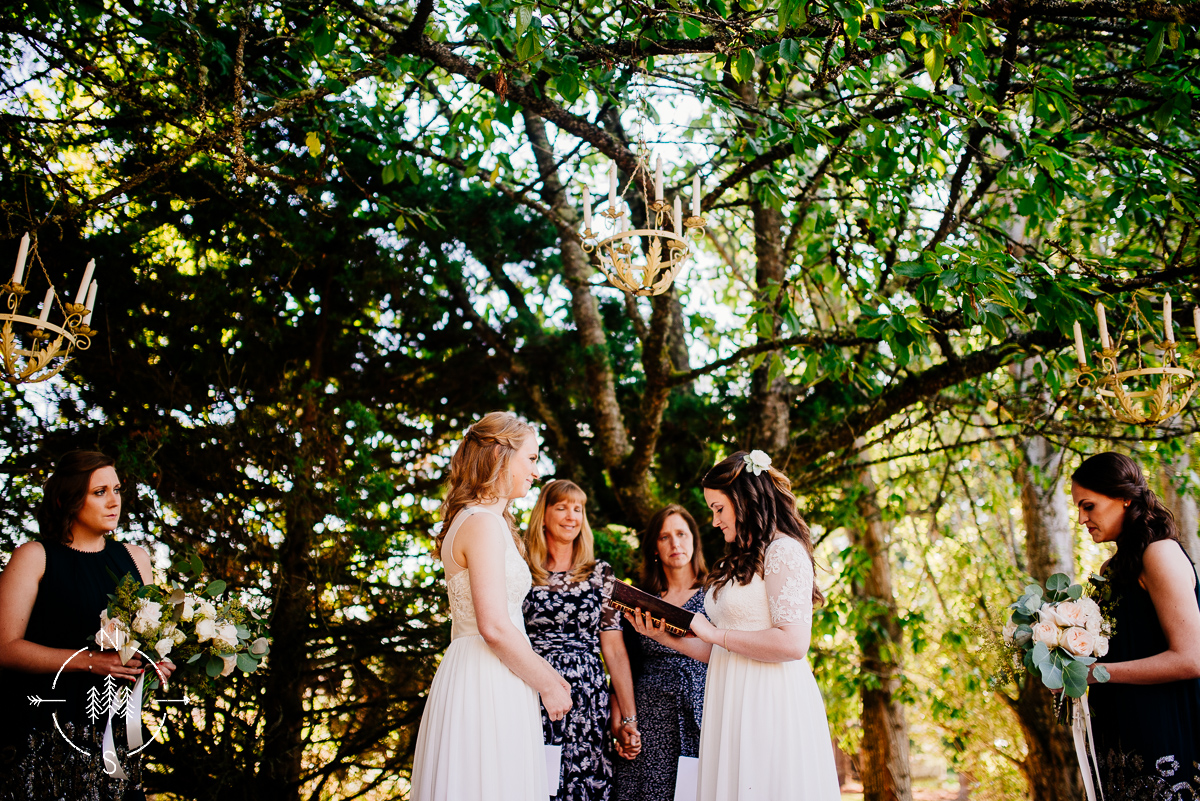 Wayfarer Farm has a lovely outdoor ceremony site where you can exchange your nuptials under trees adorned with chandeliers.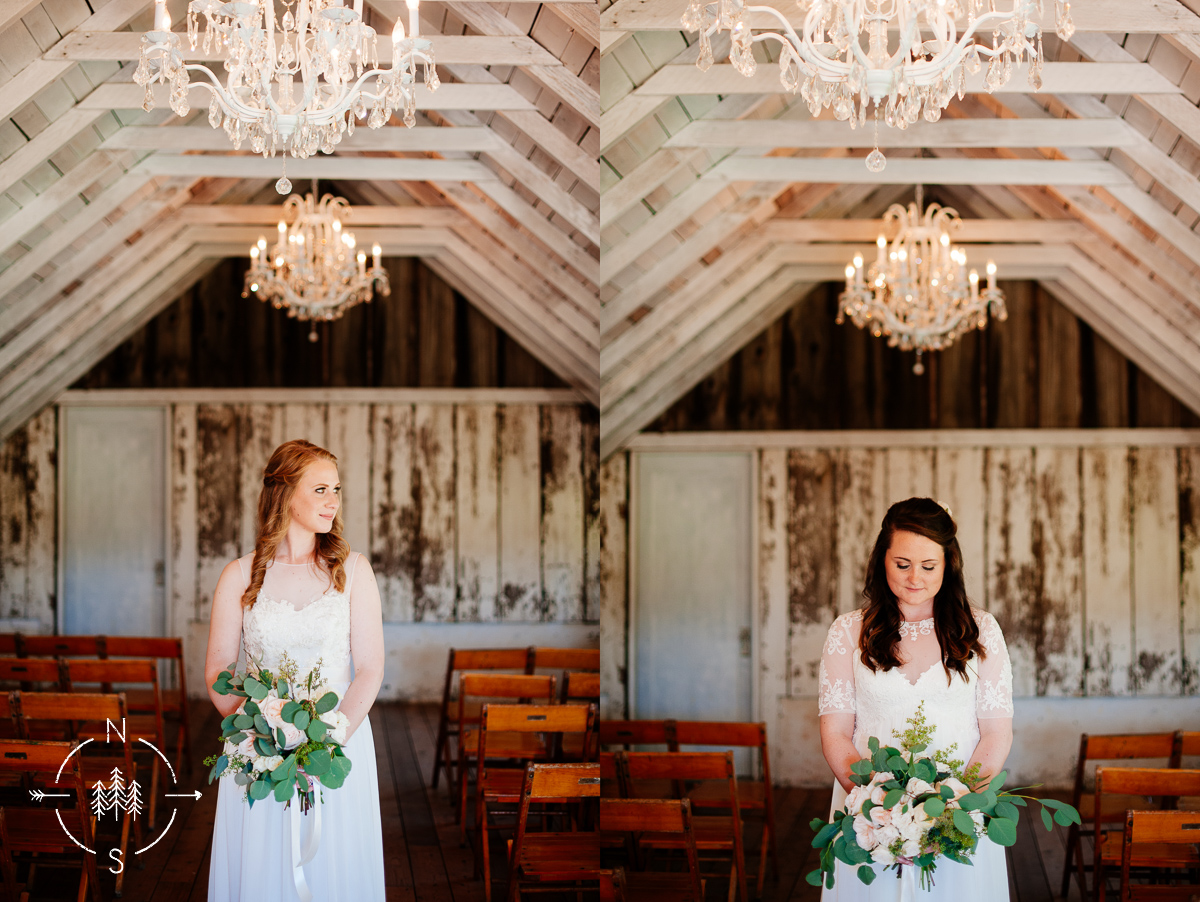 Another option for your wedding ceremony is the gorgeous rustic barn at Wayfarer Farm. It can be a wonderful option when the weather is a little less cooperative or it might just be the preferred style and look for your big day.
Wayfarer Farm: Reception Areas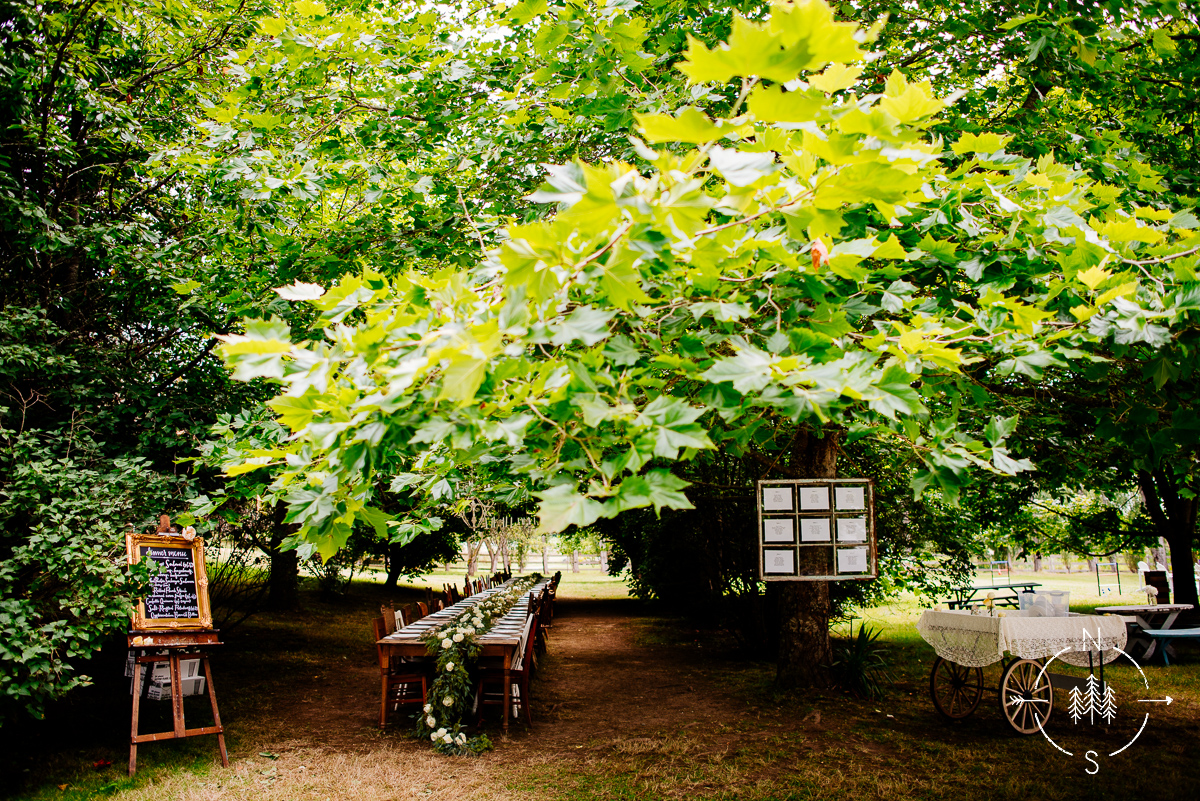 Whidbey Island Weddings do a wonderful job of combining vintage design elements with the natural beauty of the Pacific Northwest.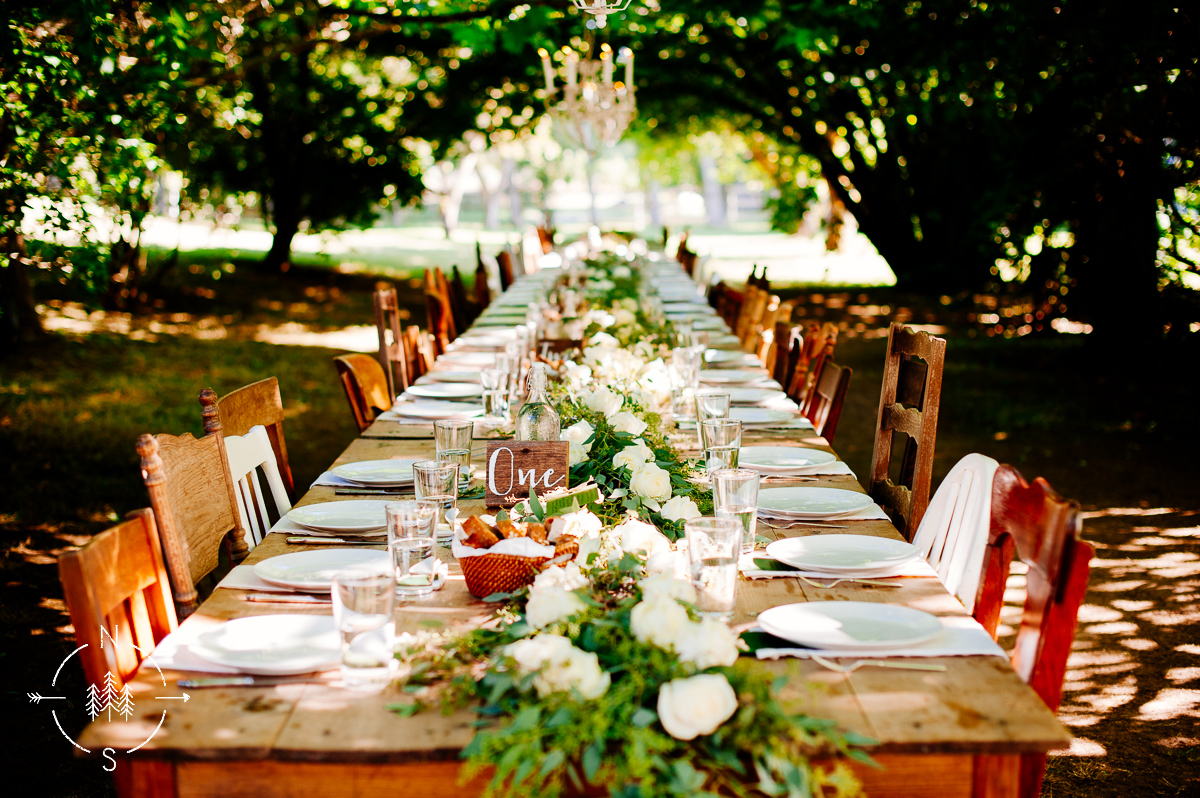 The long, banquet style dining table is a real crowd-pleaser and makes for stunning photos. Your guests will love dining underneath the canopy of trees.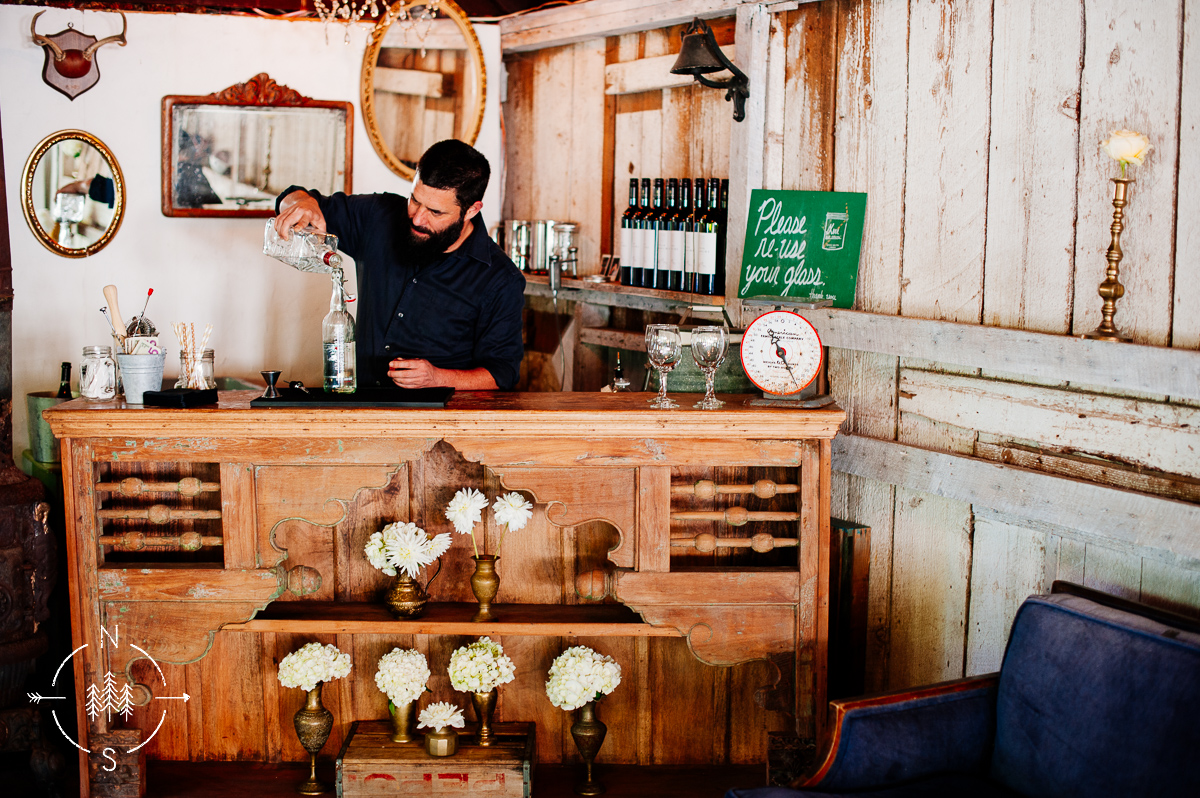 Your guests can grab a cocktail, or one of your signature drinks, from the bar in one of the charming, rustic barns.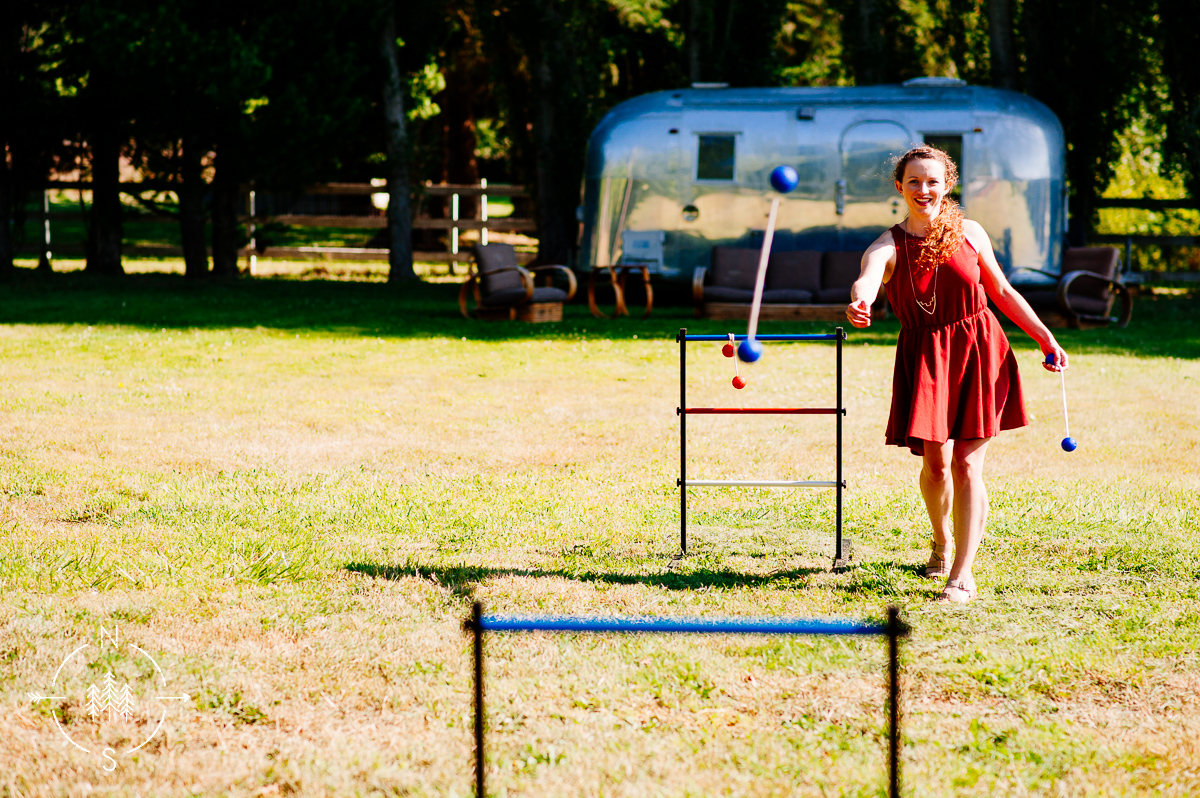 There is a vintage Airstream trailer on the grounds that serves as a great backdrop for portraits or for photos of your guests enjoying themselves with lawn games like ladder ball.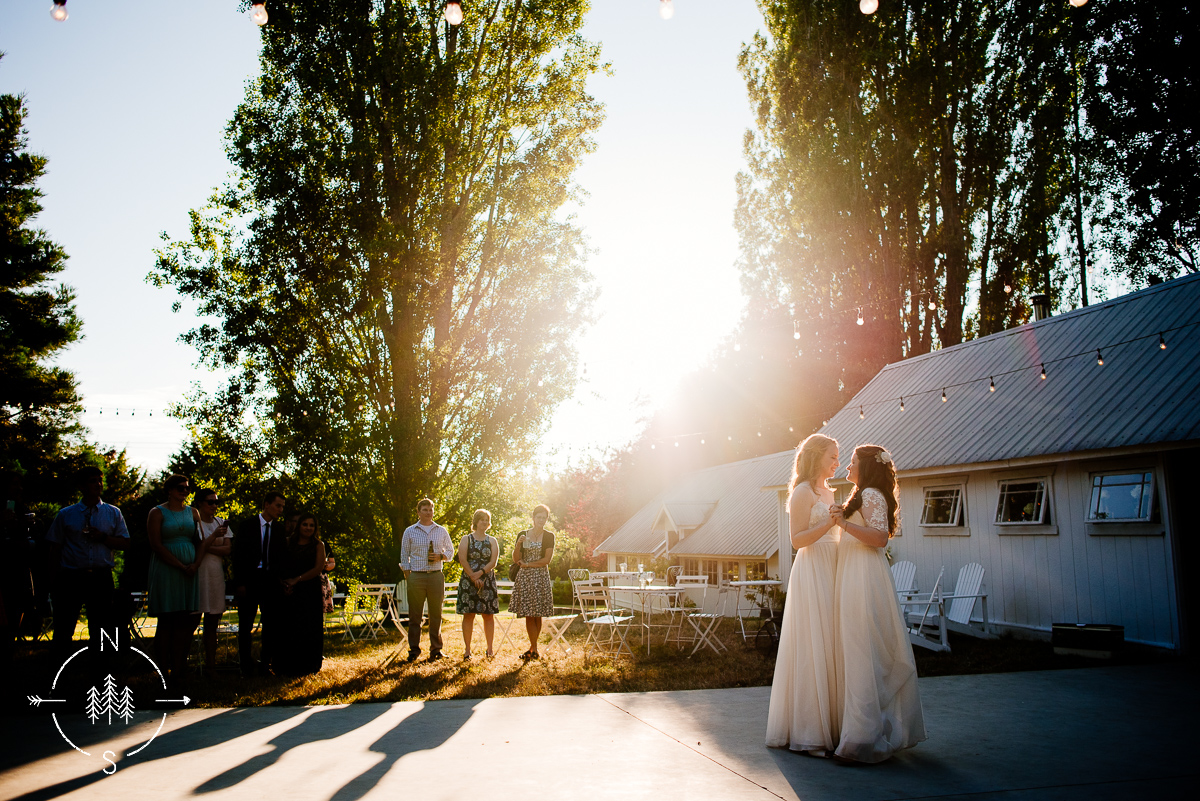 The dance floor at Wayfarer Farm is well positioned to take advantage of the beautiful glow of sunset on Whidbey Island.
Fireseed Catering
Langley, WA
A venue with gorgeous grounds that are as stunning in real life as they are on camera, Fireseed Catering weddings wow their guests with all of the natural beauty that the Pacific Northwest has to offer. Your wedding guests will first drive through a small forest of evergreens to find the secluded and peaceful venue. The 10 acre grounds offer views of Maxwelton Valley and Miller Lake and are home to organic gardens that provide much of the gourmet food that is served. Fireseed Catering is another gem of a wedding venue on Whidbey Island.
Highlights of the Venue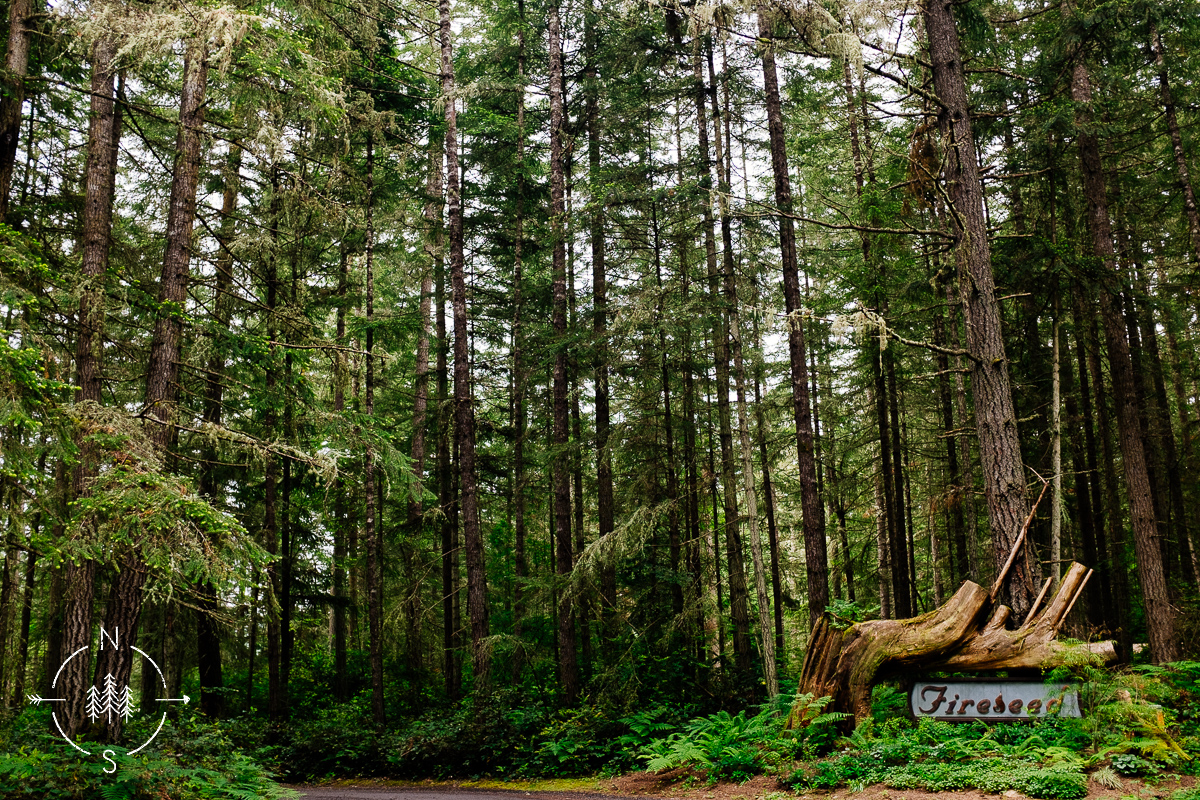 The Fireseed sign will help your wedding guests know that they are in the right place. Then, they get to take a brief drive through an evergreen forest to get to the venue.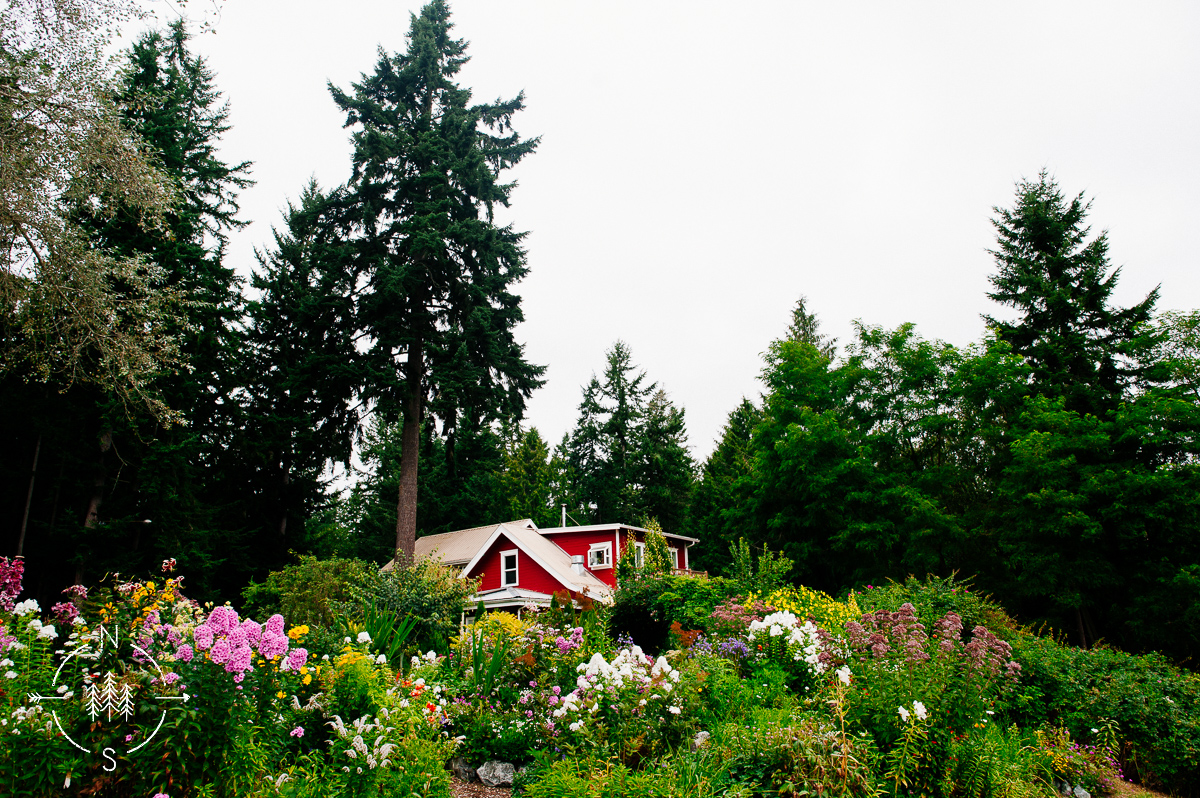 While not accessible to wedding guests, the red house that operates as the commercial kitchen adds to the rustic scenery of Fireseed Catering.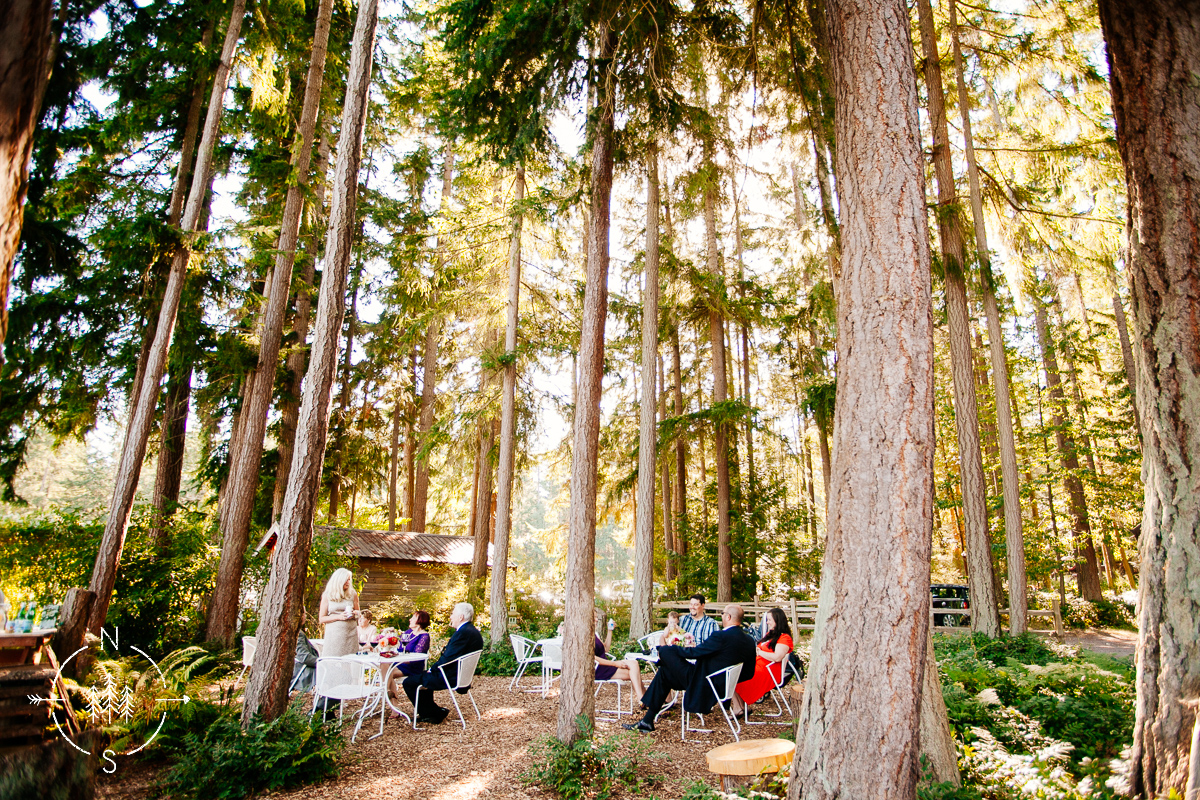 Fireseed Catering utilizes its 10 acres wonderfully. They've created sections throughout the grounds for groups of wedding guests to be able to congregate or go exploring on their own. This area, right next to the reception site but feeling like you're in a forest, is a great place to serve cocktails from.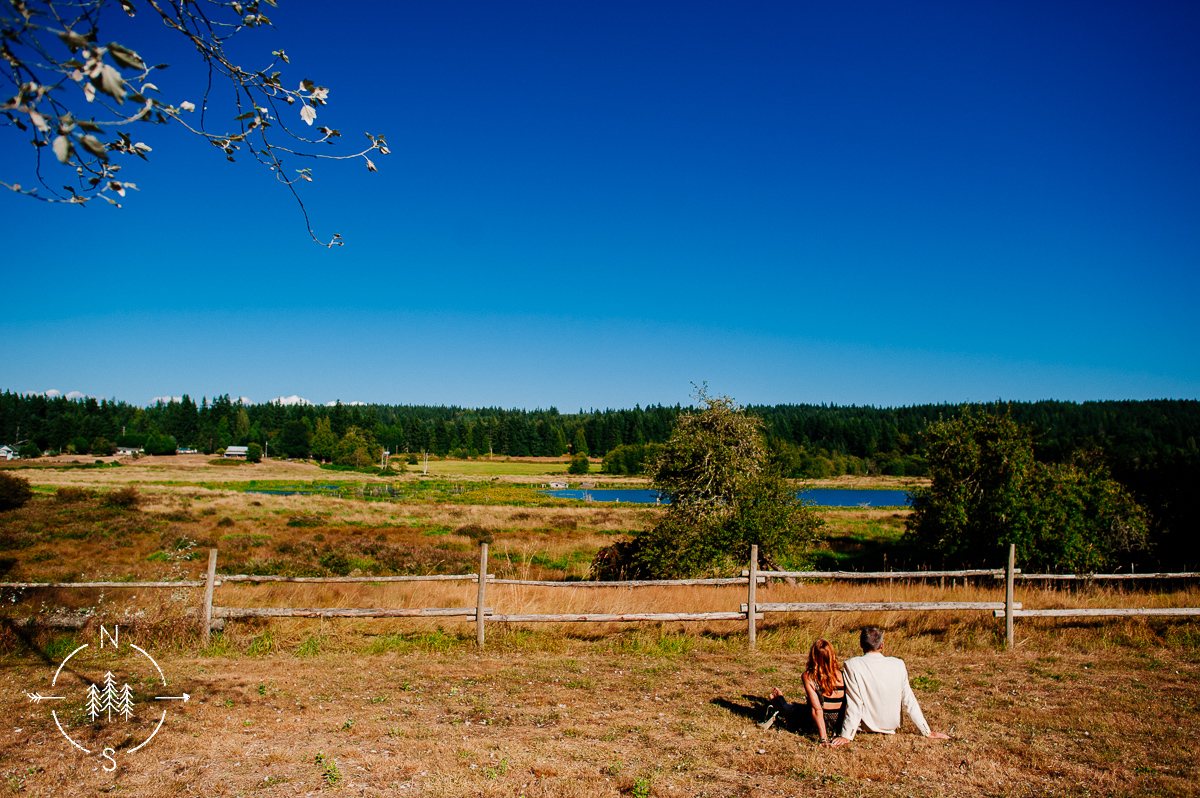 Your guests will enjoy the spacious grounds where they can sit and stare off at Miller Lake.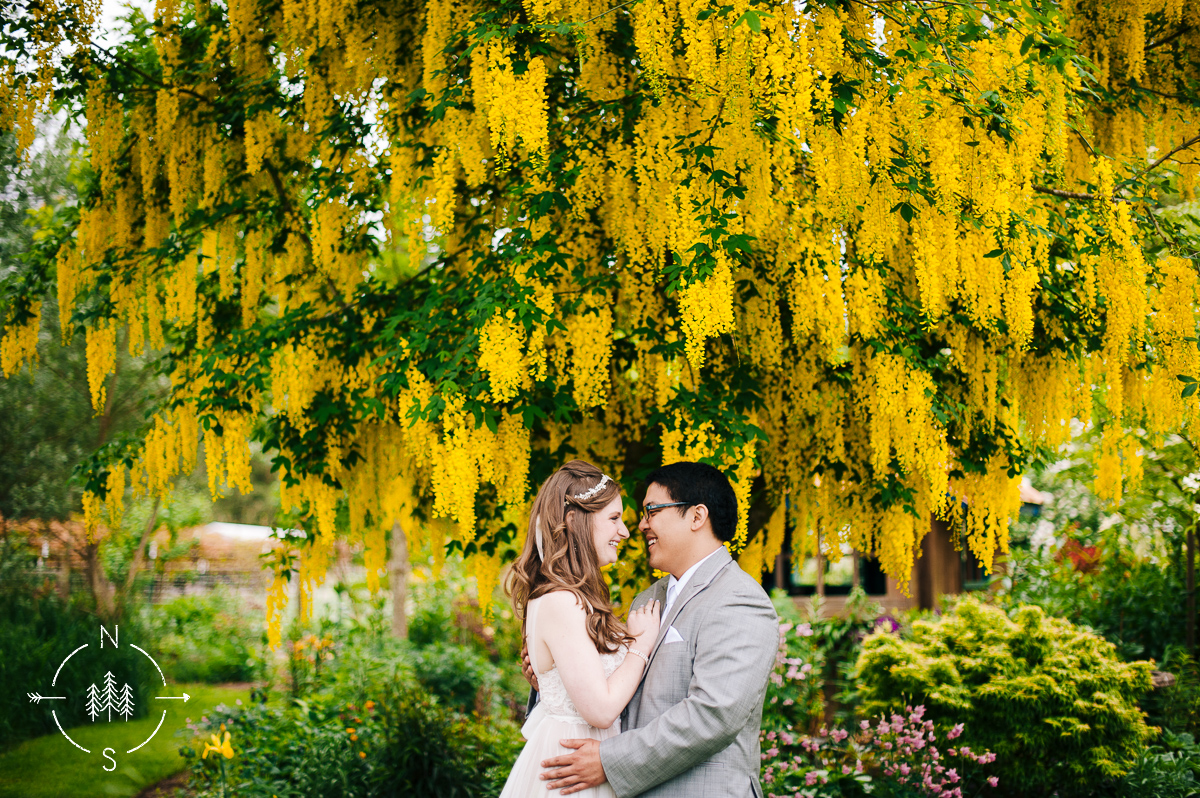 There is such a wide variety of beautiful plants and foliage at Fireseed Catering. The grounds are covered with flowers that are native to the Pacific Northwest. This offers plenty of options for photos.
Fireseed Catering: Ceremony Areas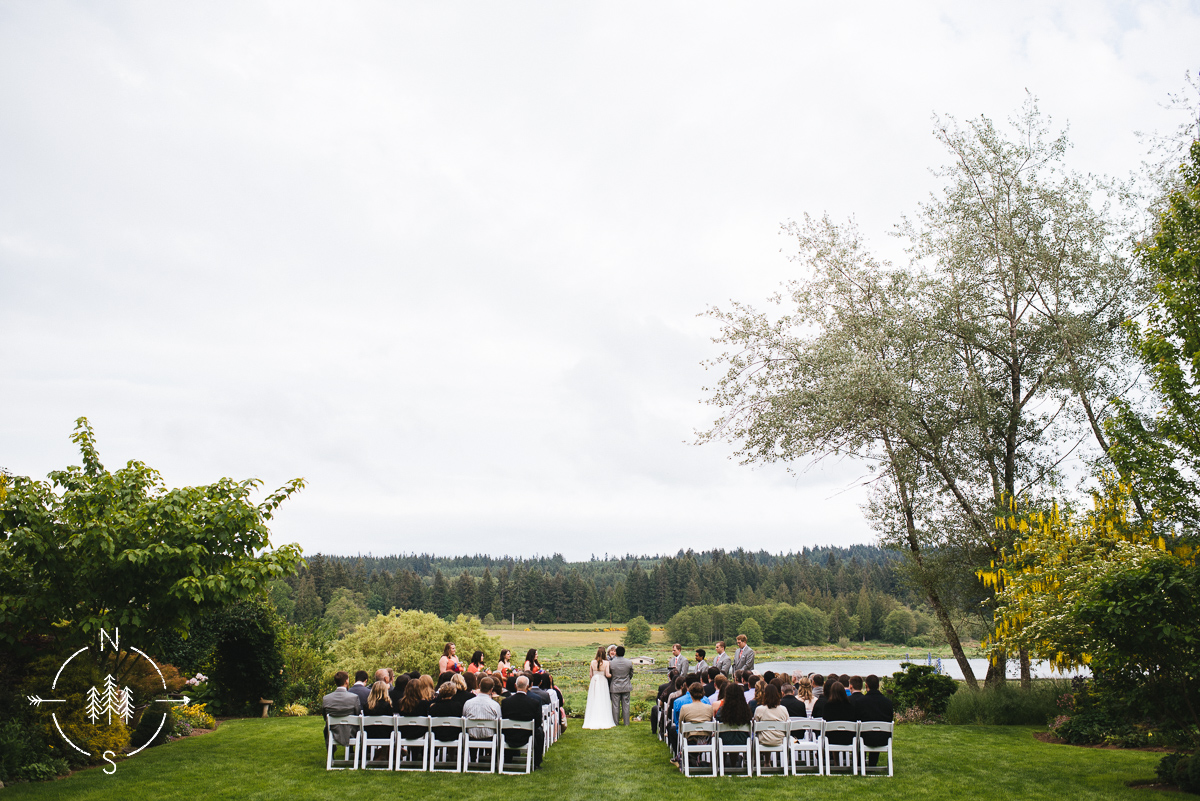 The wedding ceremony site at Fireseed Catering is large and can accommodate a wide range of guests. It is a picturesque place to exchange vows, overlooking Maxwelton Valley.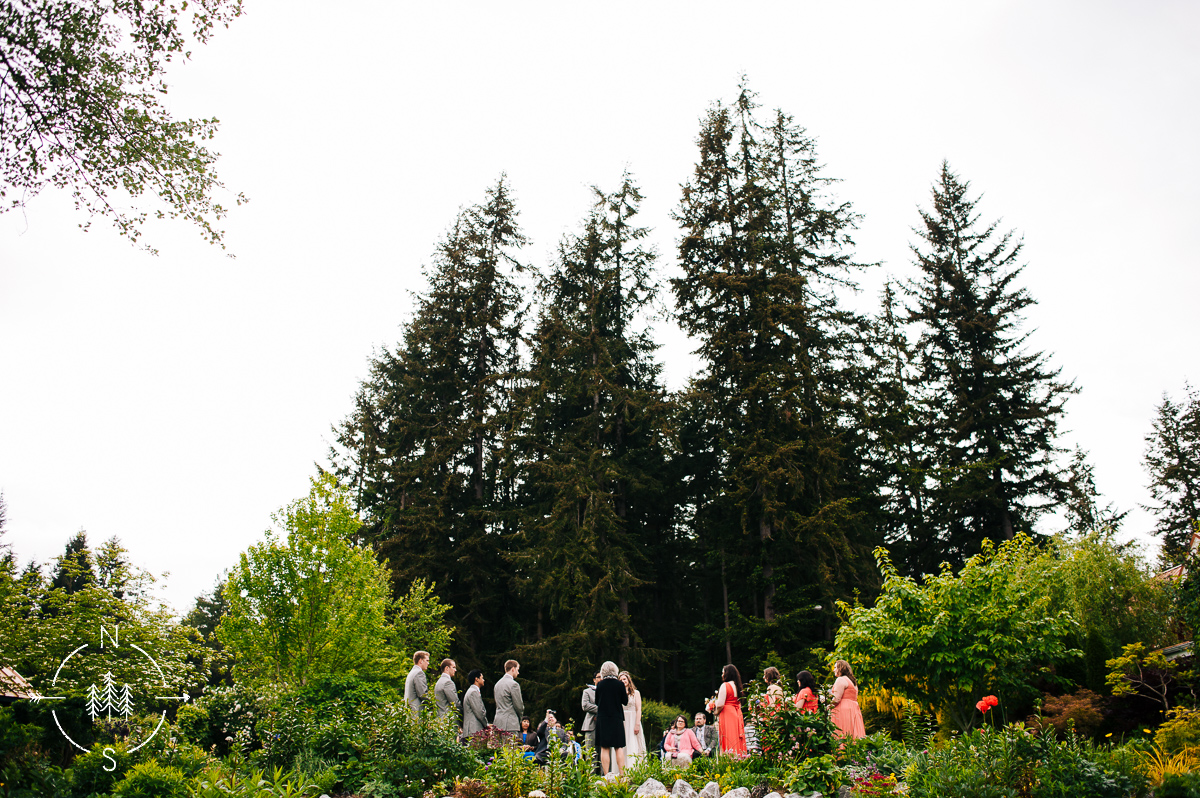 The ceremony site, because of the valley behind the alter area, offers the ability to get the unique view from behind the couple. You can see the lovely towering trees in the background.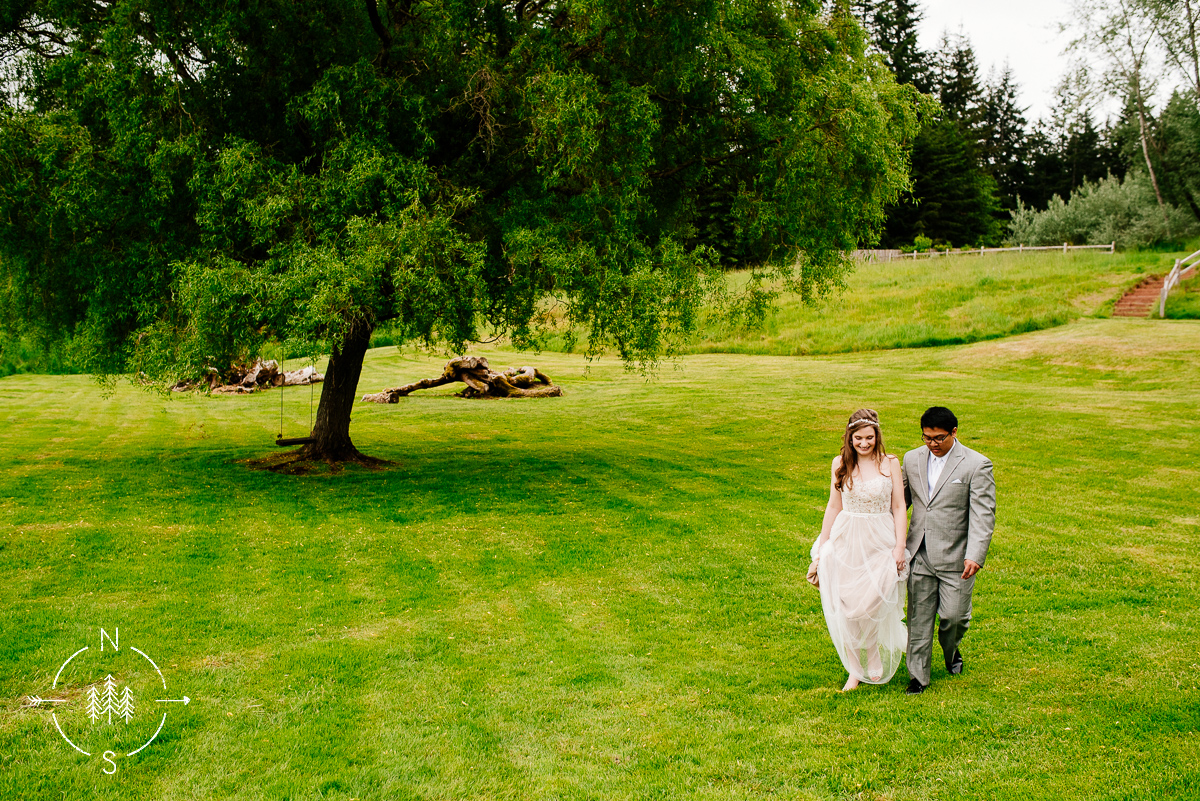 Possibly another ceremony option, there is an area closer to the lake with lots of level ground and a picturesque tree with a swing attached.
Fireseed Catering: Reception Locations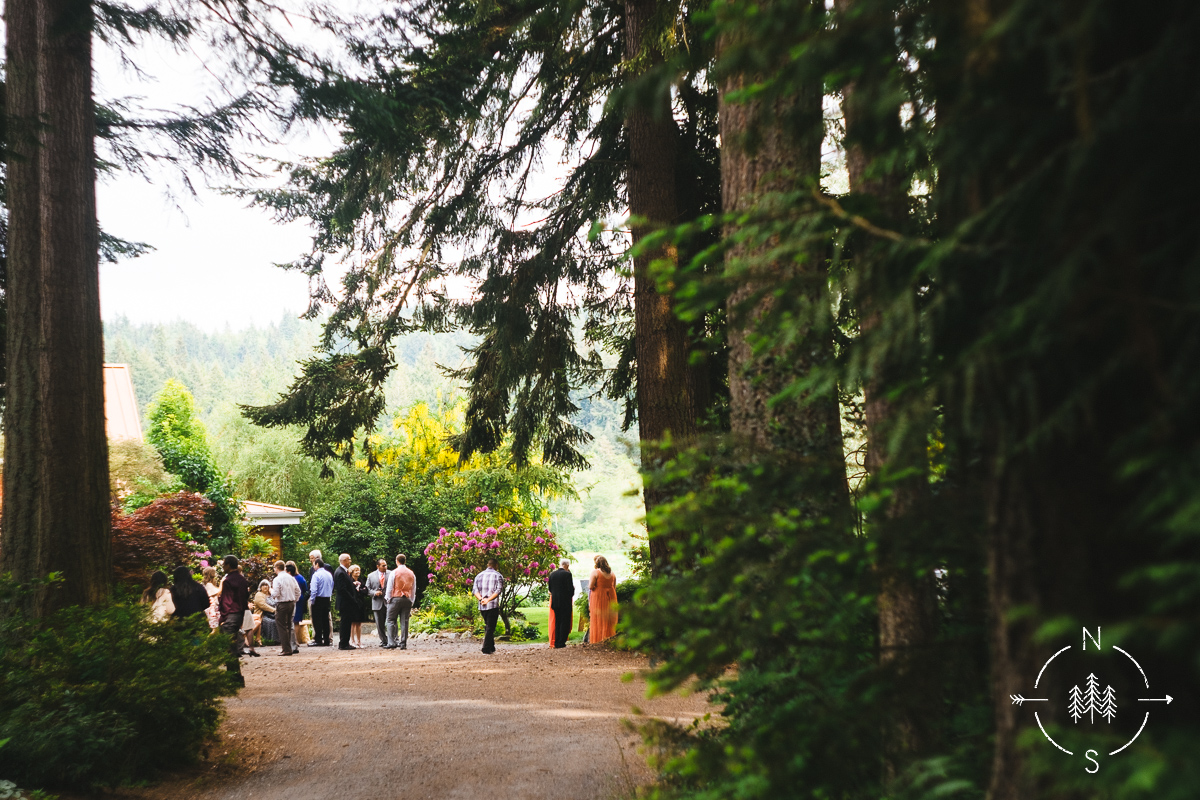 Wedding guests will love exploring the grounds, including evergreen forests, organic vegetable gardens, open pastoral fields, and lovely flower gardens, as they sip on signature drinks during cocktail hour.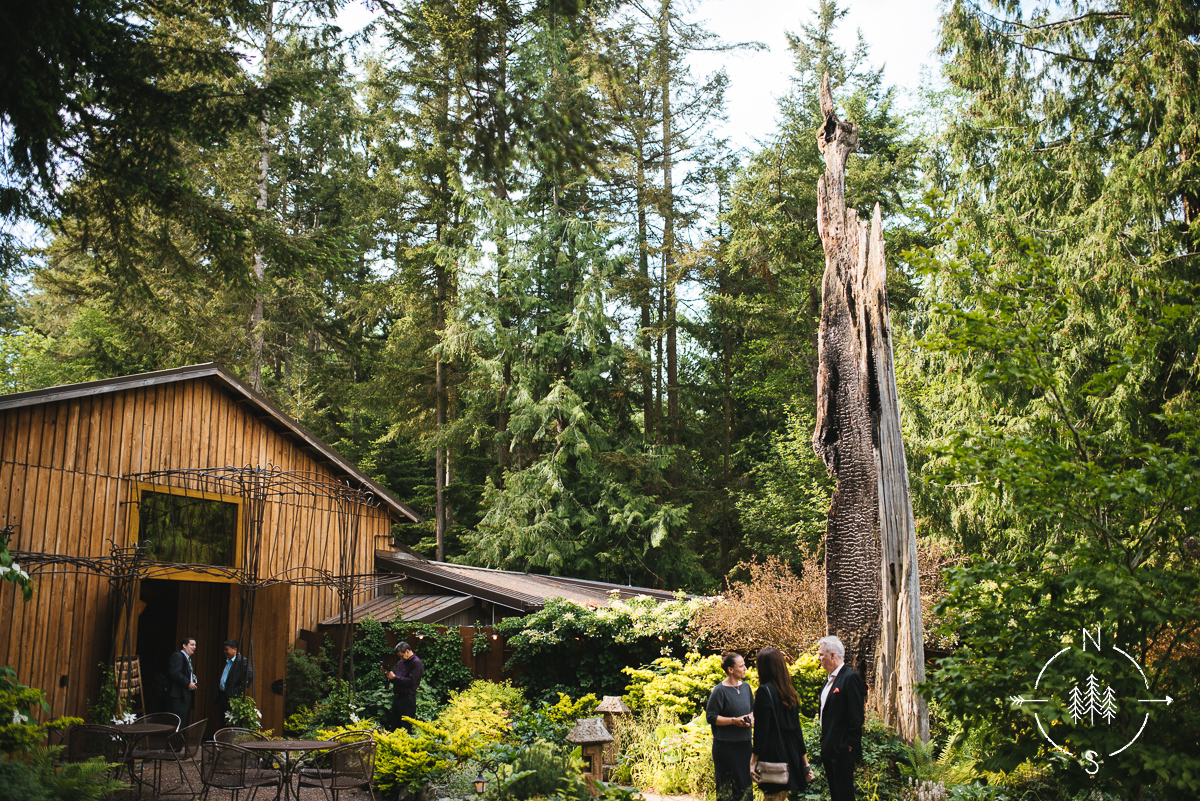 The barn at Fireseed Catering offers rustic charm that is quintessentially Pacific Northwest. Your out-of-town guests will grow to appreciate the Puget Sound region.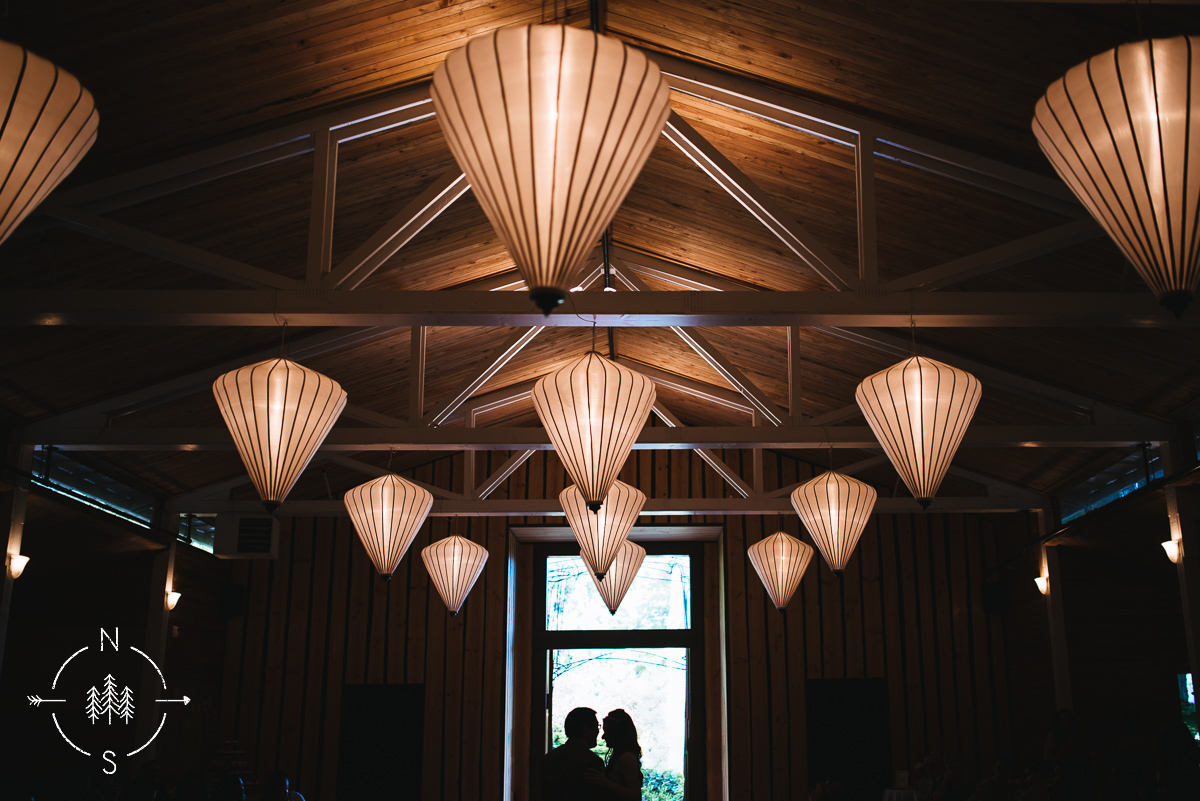 The barn is full of beautiful lantern style lights that illuminate the reception area.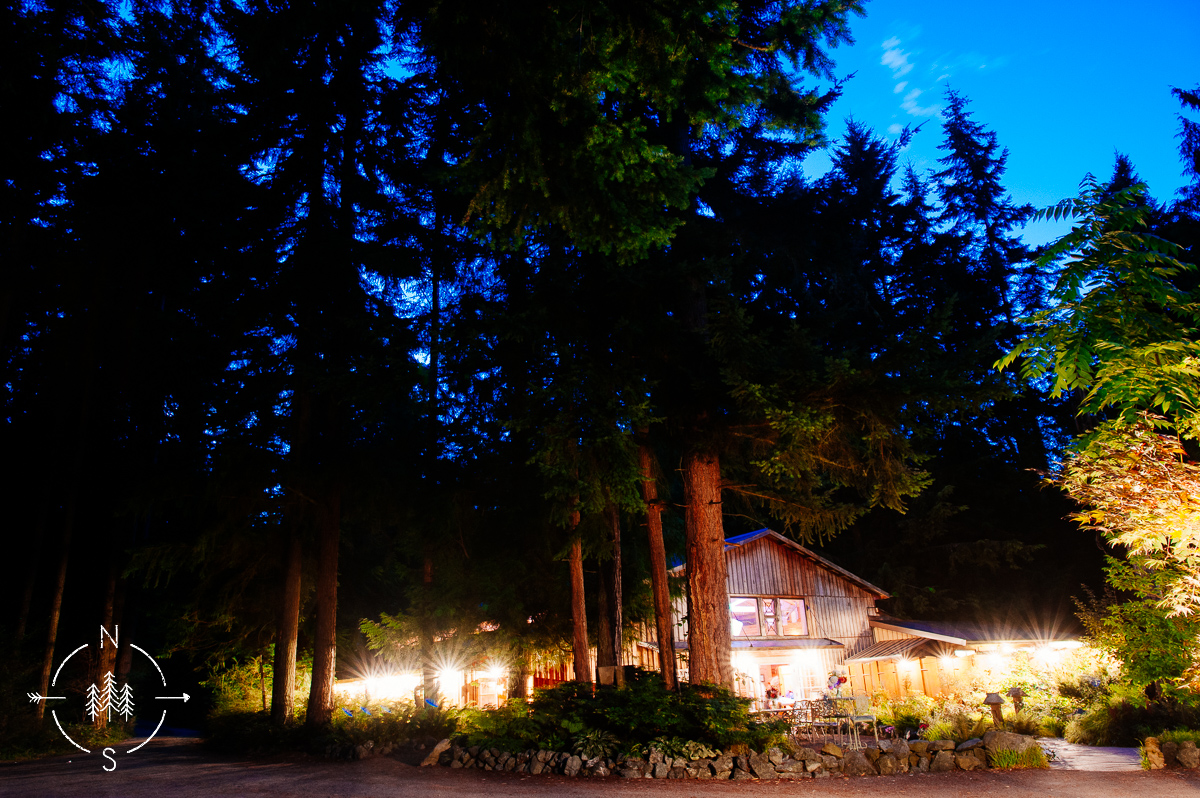 The whole wedding reception area at Fireseed is lovely and you can't go wrong having a wedding at this amazing venue.
Crockett Farm
Coupeville, WA
Another of the venues operated by Whidbey Island Weddings, the grounds at Crockett Farm offers a pastoral setting with water views of Crockett Lake and Puget Sound. This venue is different from both the Wayfarer and Fireseed Catering in that there are not many trees around – the appeal of this venue are the open fields and clear views. Because of that open quality and minimal shade, it can be important to take the 5 minute drive to nearby Fort Casey State Park for more portrait options. Crockett Barn is a historic barn that is large enough for up to 200 guests. The space below the barn offers dramatic lighting and a charming area for cocktail hour.
Crockett Farm: Venue Highlights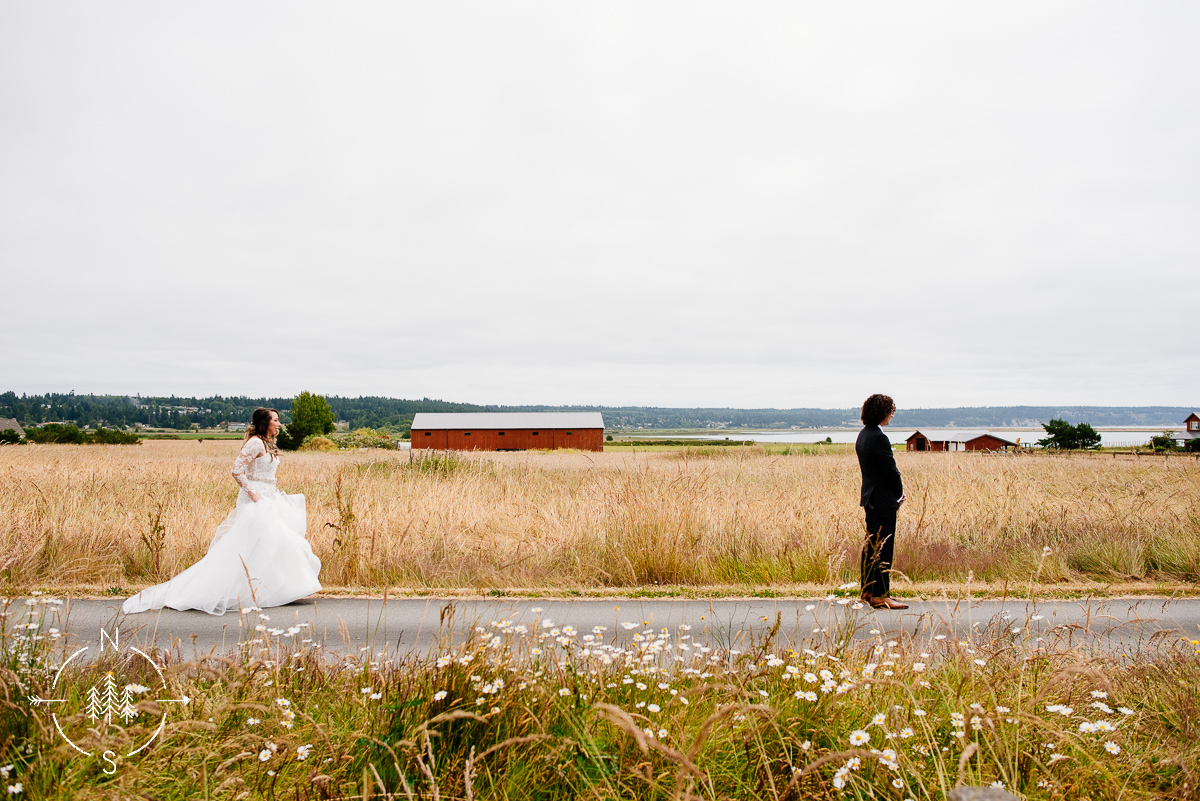 Crockett Farm is full of open fields, barns, wild flowers, and views of lakes and the sea – a stunning backdrop for a "first look".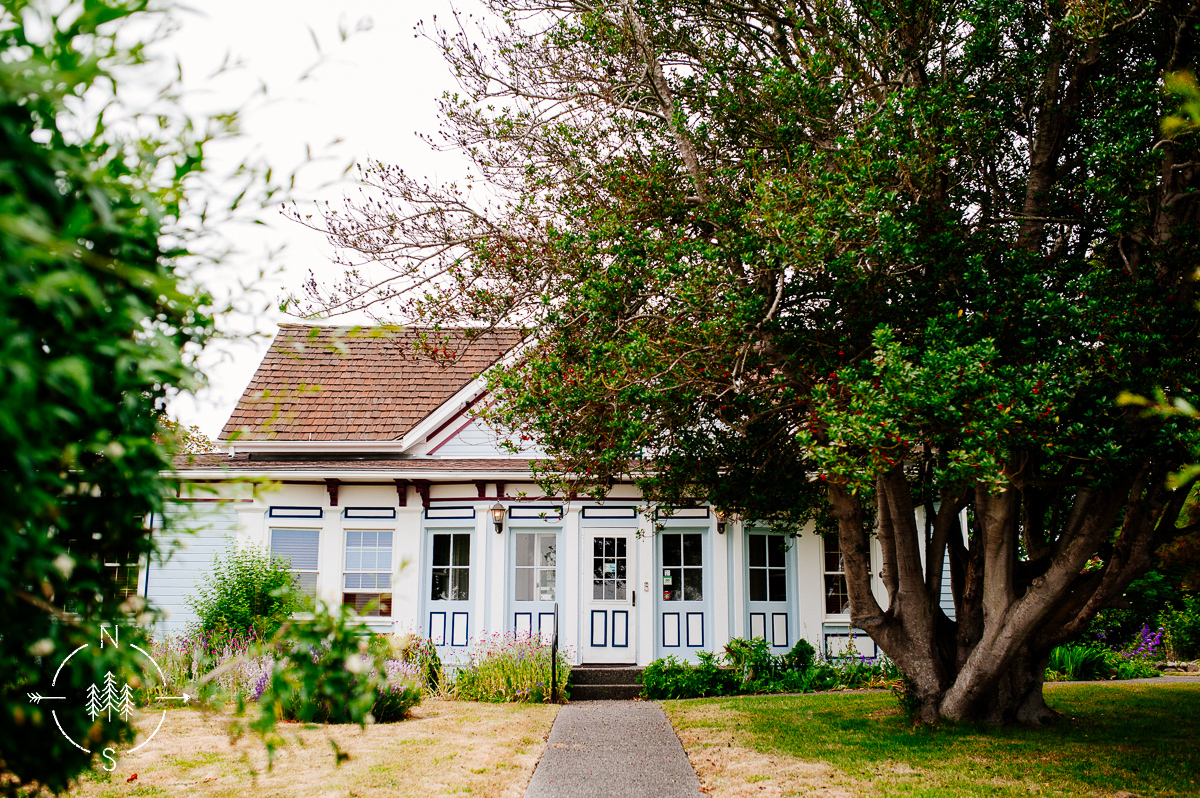 The Victorian styled farmhouse is lovely option for bridal parties in the "getting ready" portion of the day. It can also be reserved for overnight stays.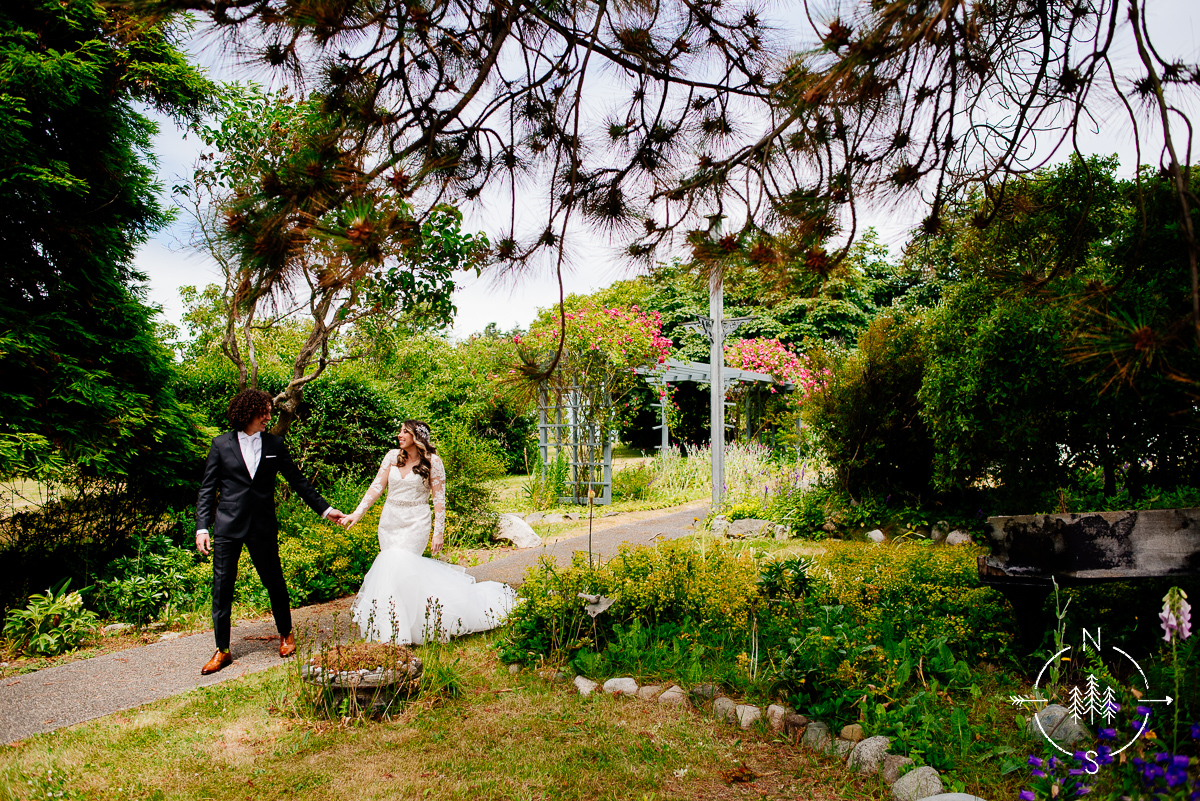 The grounds at Crockett Farm have charming walkways that are lined with flowers and garden sculptures.

Small details – like antique sundials – mix with the colorful plants in the gardens – like lavender – to complete this charming wedding venue.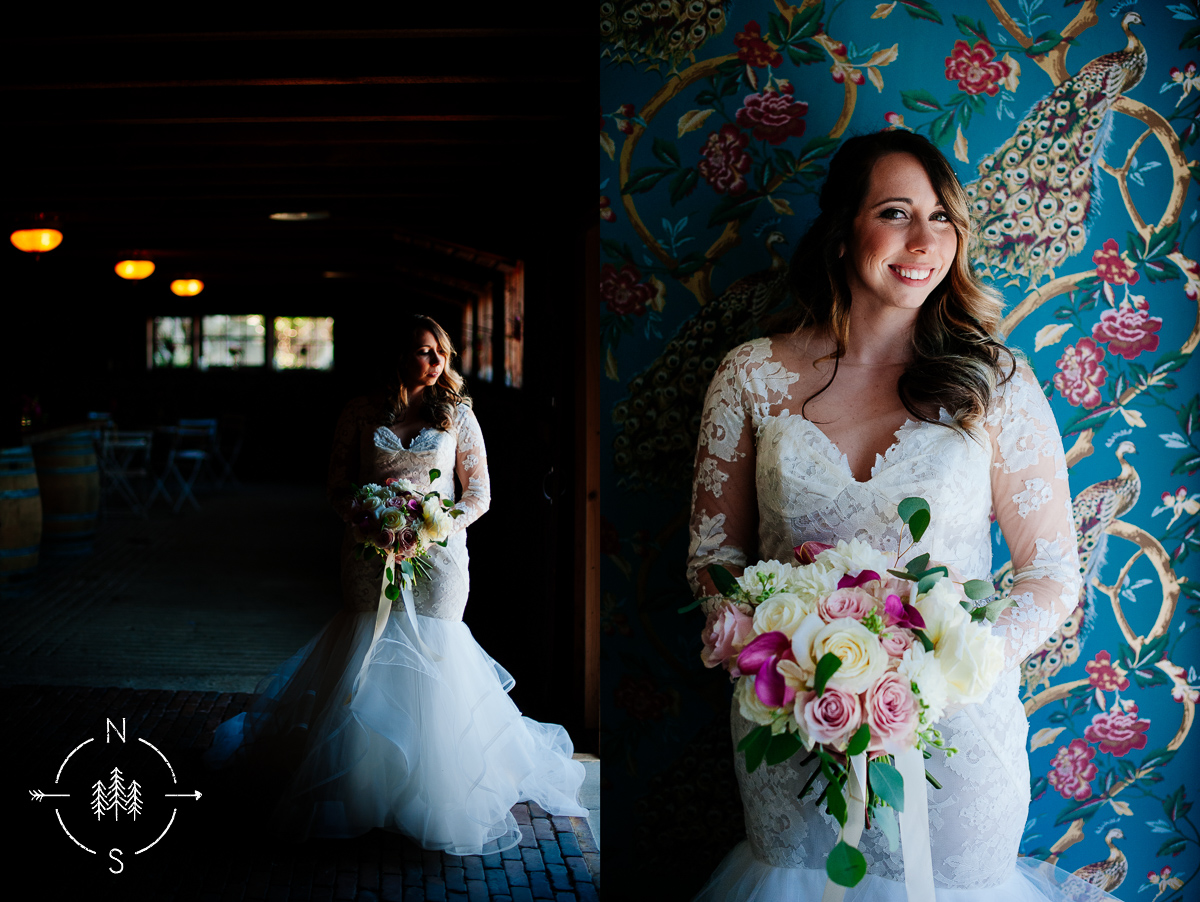 There are some fine options for indoor portraits on site. The basement underneath the barn offers dramatic light. The farmhouse's walls, adorned with vintage wallpaper, make for a lovely backdrop as well.
Surrounding Areas Near Crockett Farm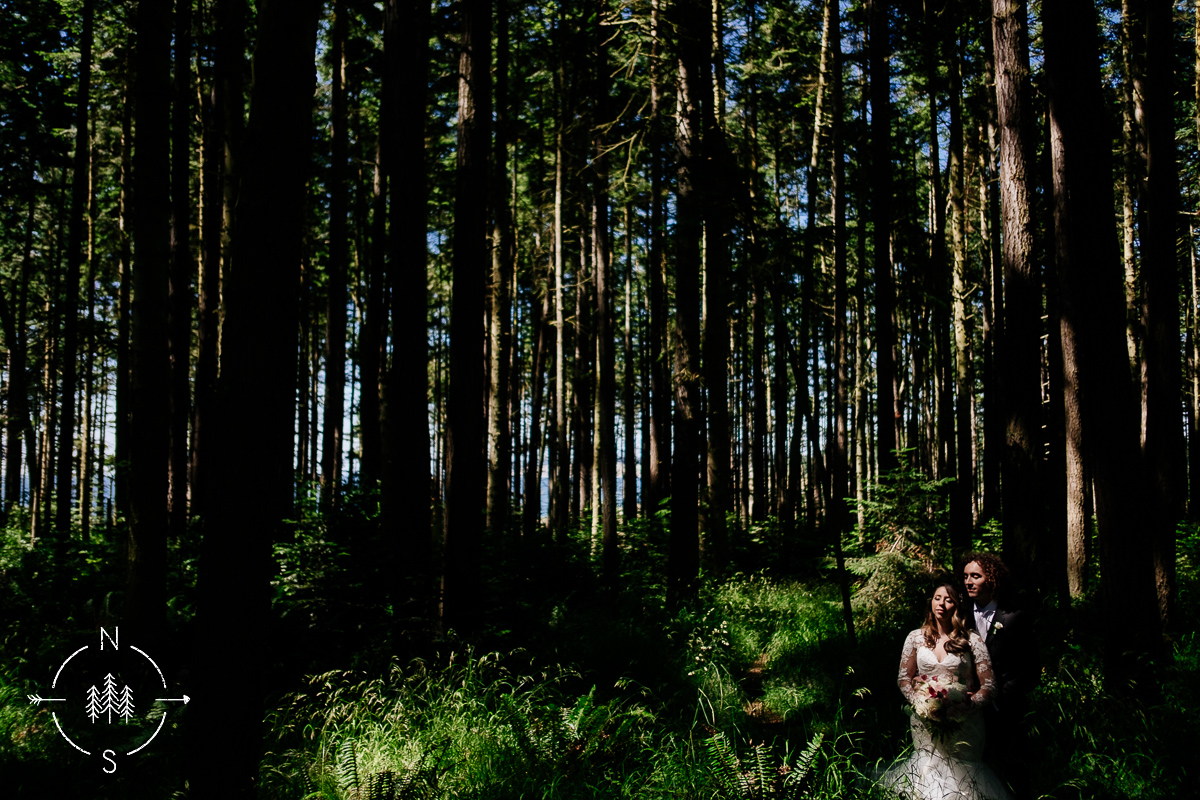 Less than a 5 minute drive from Crockett Farm you will find Fort Casey Historical State Park. This area is perfect for portraits – lush and green, shaded but with areas of dramatic streaming light, secluded and not crowded, and easily accessible for bridal parties.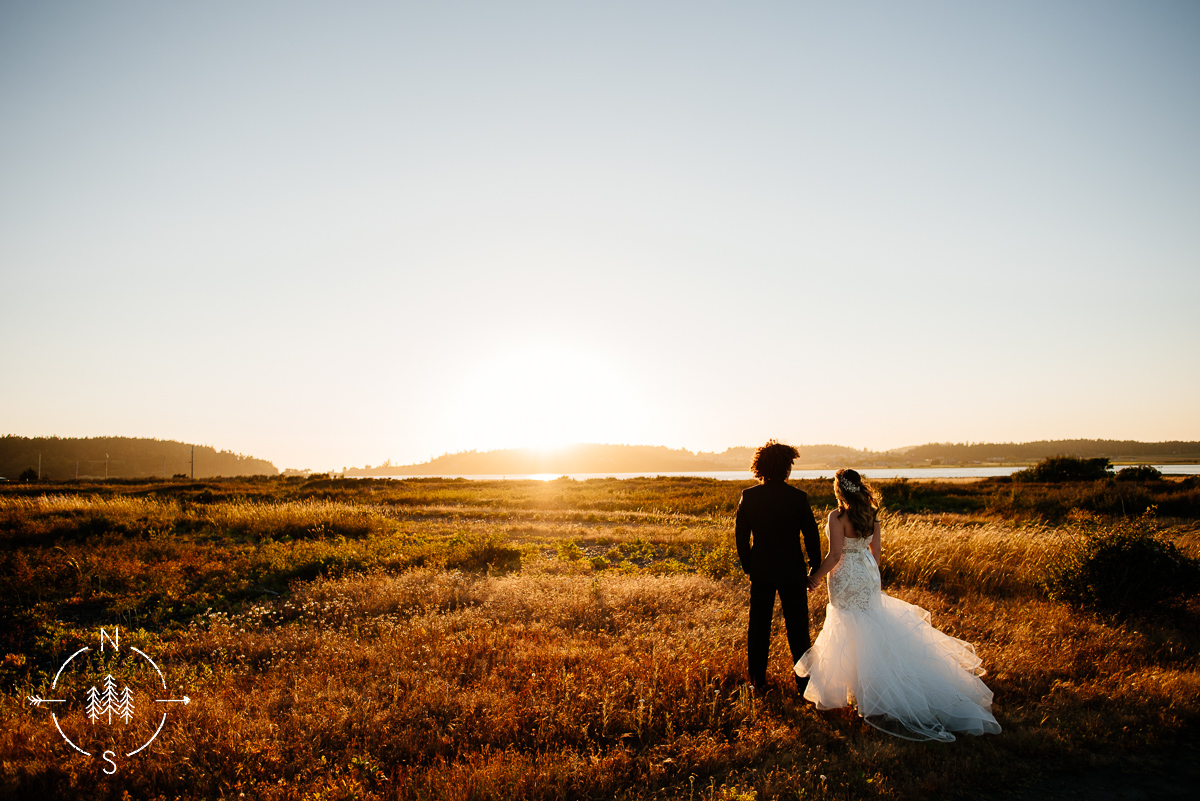 Nearby, at Admiralty Bay, couples can take advantage of the "golden hour" for stunning sunset portraits.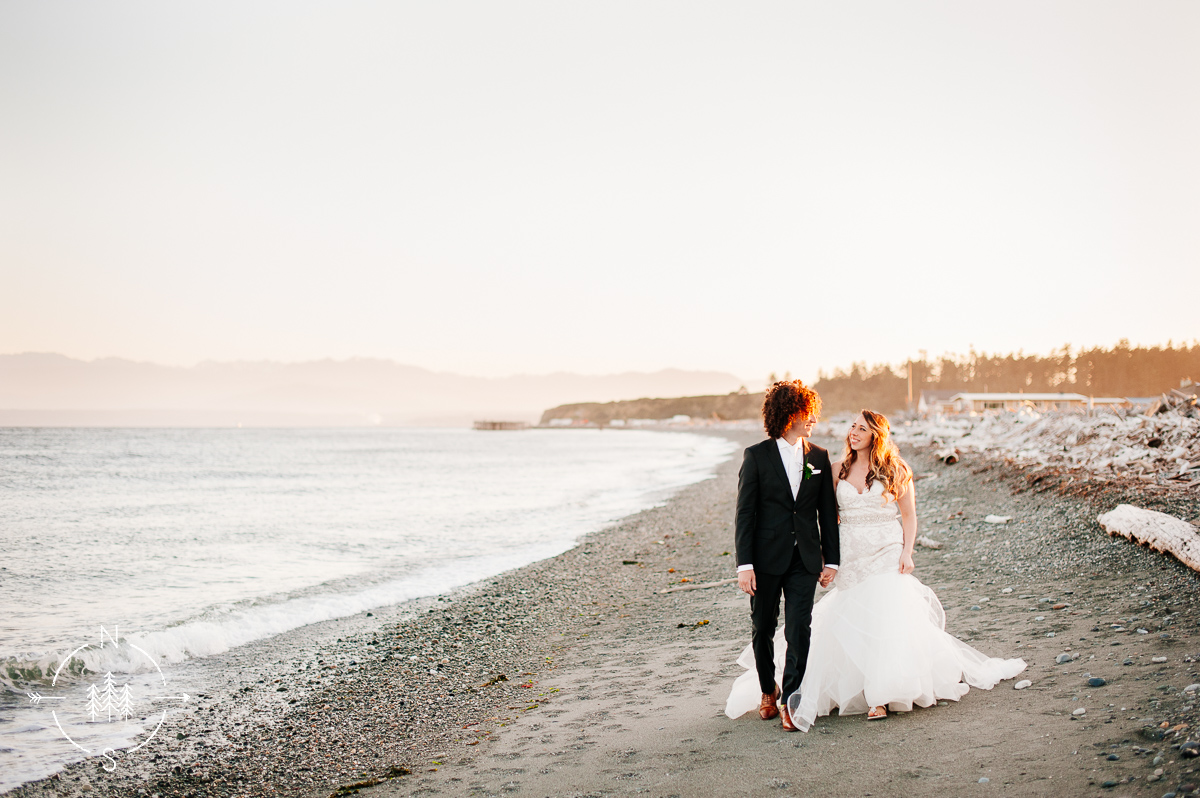 Admiralty Bay also has a sand beach strewn with driftwood. Within a few minutes of Crockett Farm you can reach areas of dense forest, pastoral fields, and sandy beaches.
Crockett Farm: Ceremony Location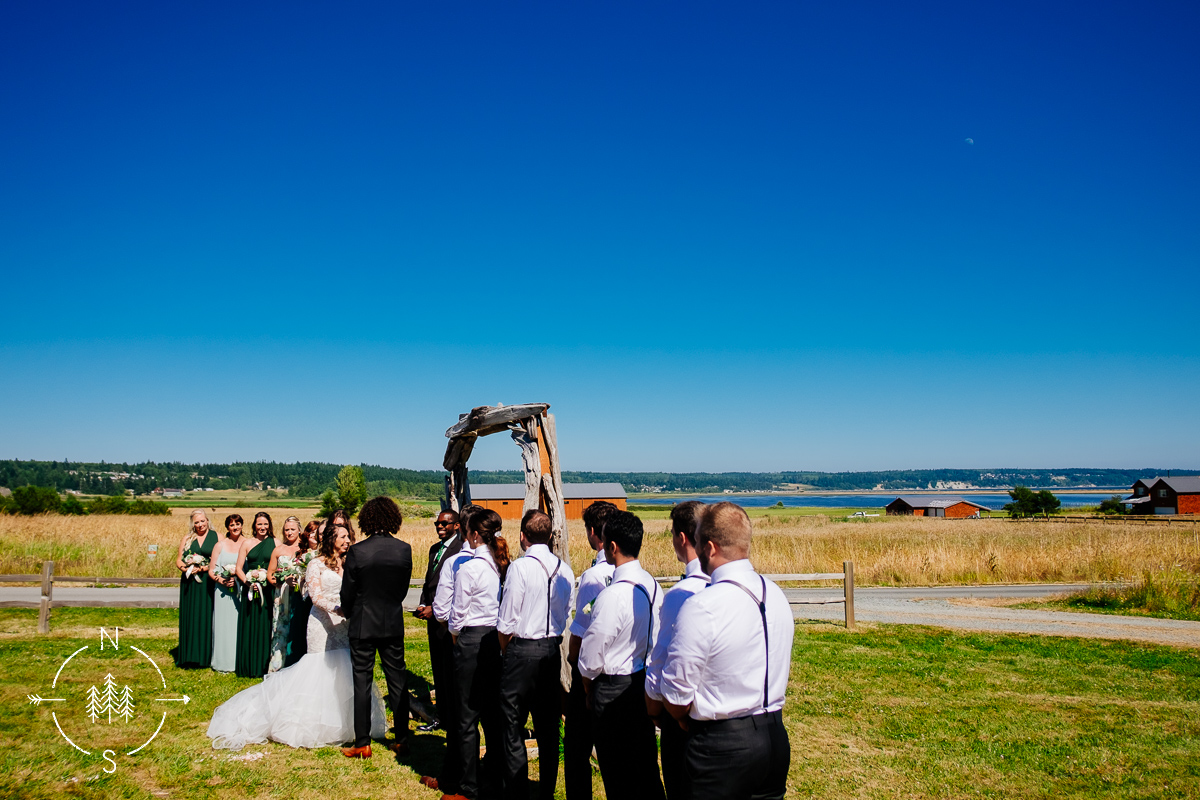 The wedding ceremony site at Crockett Farm showcases the natural beauty of the Puget Sound region. The driftwood alter provides a frame for your nuptials but does not impede the gorgeous water views.
Crockett Farm: Reception Site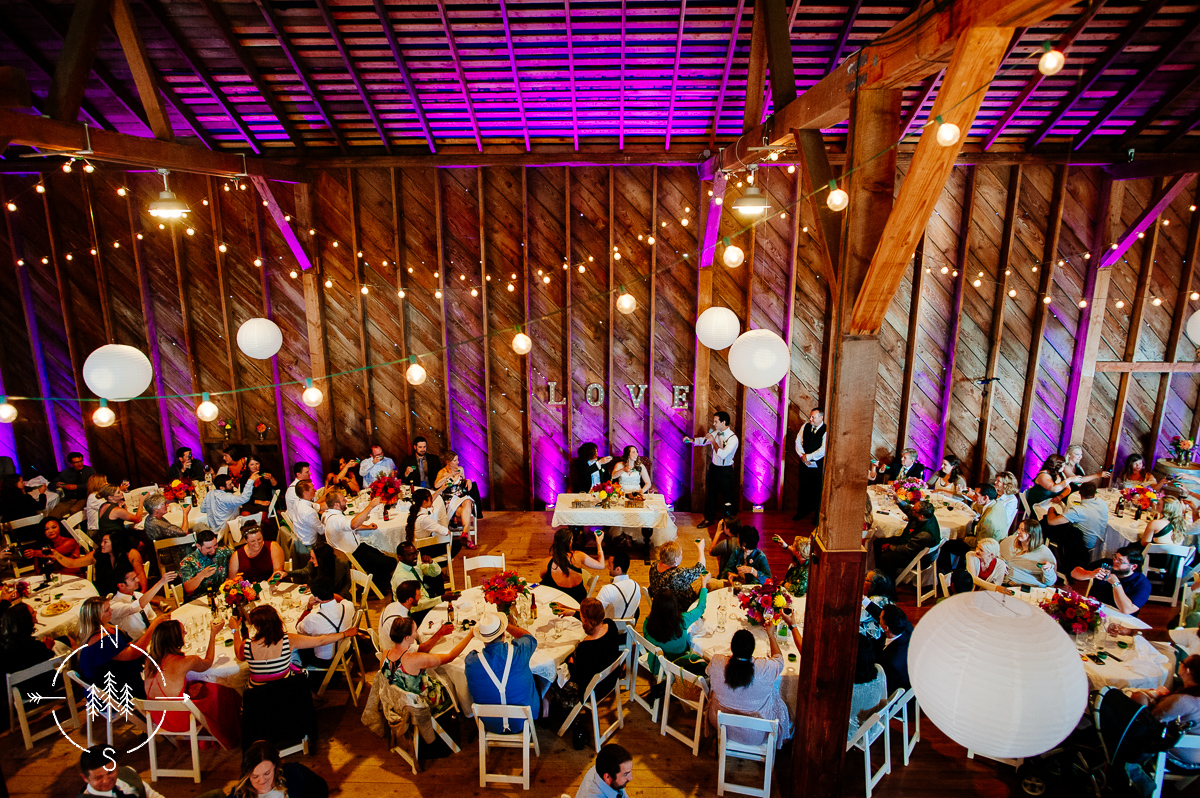 The historic Crockett Barn is very spacious and can accommodate 200 guests. It also has access to an upper area for photographs of the full wedding reception.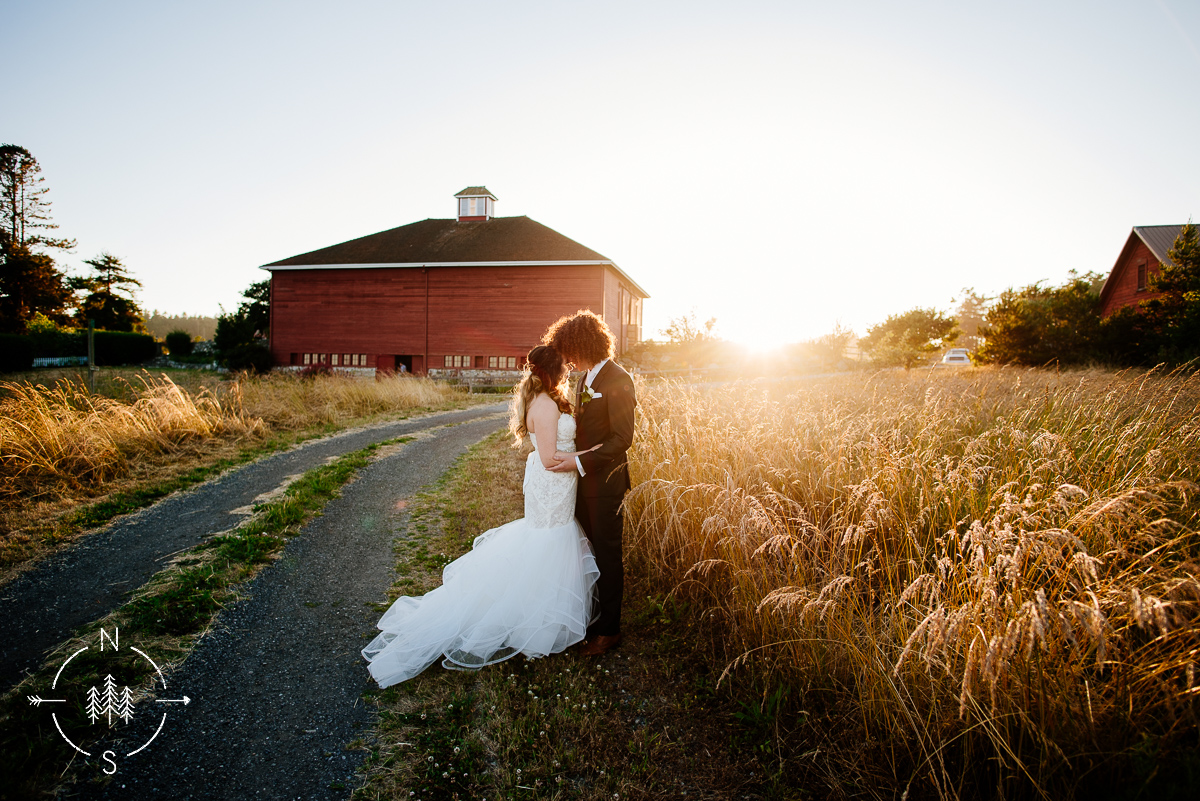 Just a few yards from the reception area of Crockett Barn couples can take a quiet moment in the high grass fields, and enjoy their first sunset as a married couple.
The Inn at Langley
Langley, WA
A gorgeous inn right on the water, the Inn at Langley can serve as an intimate wedding venue or as an area for the "getting ready" portion of your day. It would also be a great place for your out-of-town guests to stay for your Whidbey Island wedding. The Inn at Langley has onsite garden areas and beach access for some lovely pictures.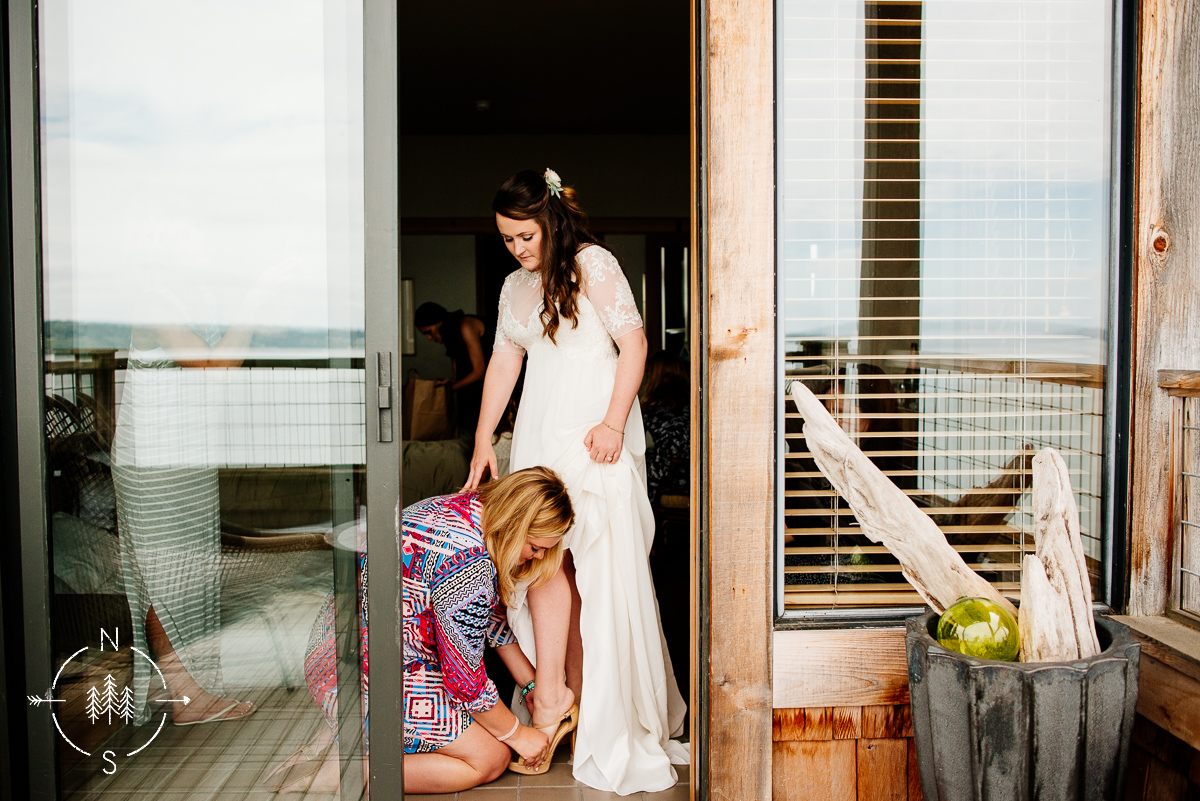 The gorgeous rooms at the Inn at Langley have lots of natural light, beautiful decor, and large decks. The rooms are a perfect setting for your "getting ready" photos.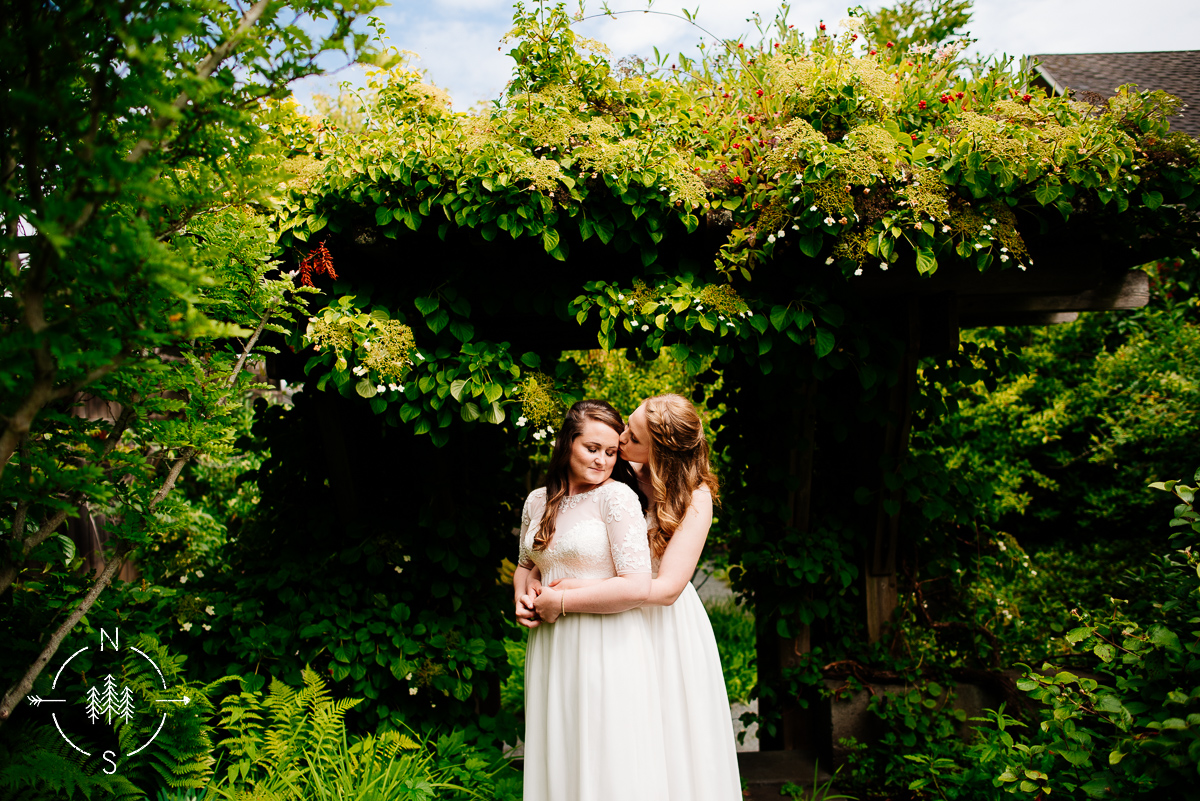 The lush gardens, onsite and just steps from the rooms, offer a beautiful option for photographs.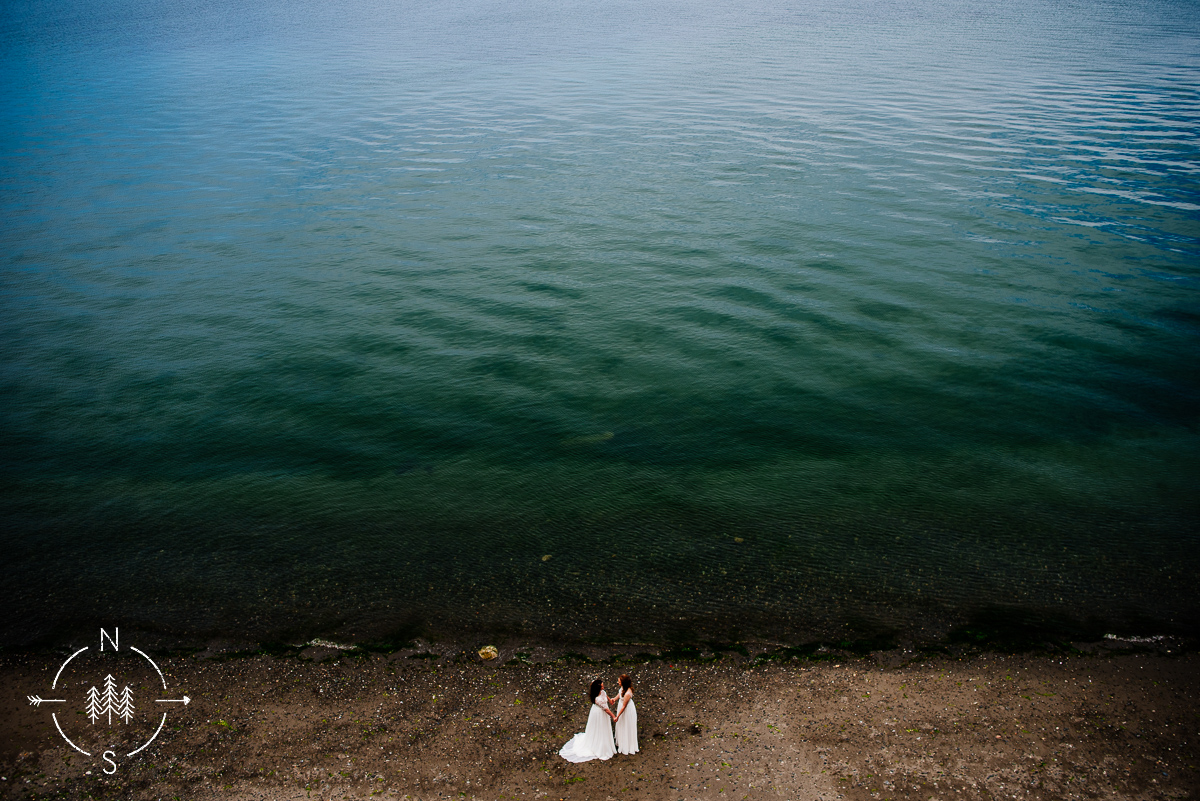 The beach at the Inn at Langley is accessible by stairs and is fairly secluded. It is a wonderful area for a quiet moment or for the "first look". The vantage point from one of the room's balconies can be breathtaking.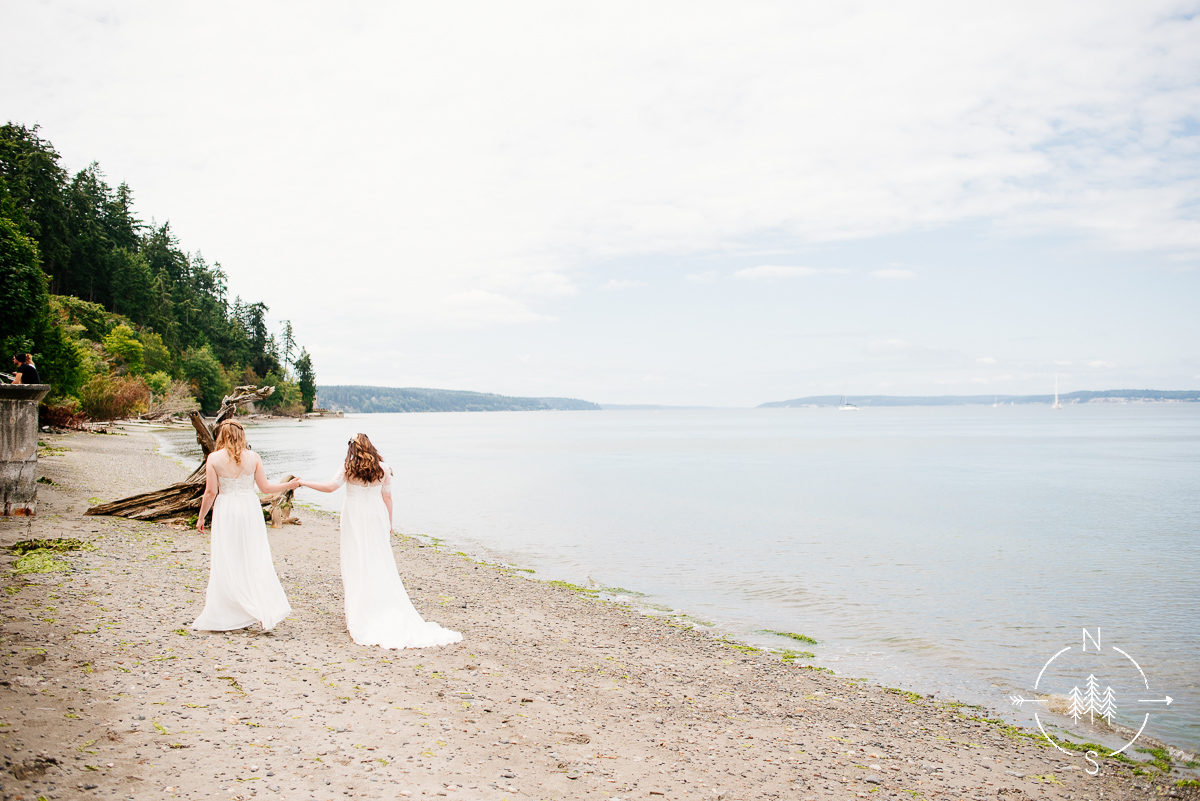 The beach has views of boats and of the mountains, but most importantly, it is a peaceful place to reflect on the day with your new partner.
See Some Full Weddings on Whidbey Island
Wayfarer Farm Ceremony and Reception with Getting Ready at the Inn at Langley